Topic: Sango Elementary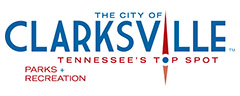 Clarksville, TN – The Clarksville Parks and Recreation Department will be implementing online registration for the 2017 Summer Youth Program.
Parents in search of a free fun and rewarding summer camp can register children, ages 6-16, online for our Summer Youth Program beginning at 8:00am Monday, April 3rd.
«Read the rest of this article»

Montgomery County, TN – The Clarksville Montgomery School System (CMCSS) has filled two administrative positions.
Dr. Mason Bellamy has been named Director of Elementary Schools, replacing Dr. Ann Griffin who retired this month. Dr. Bellamy most recently served as Director of  Services for Exceptional Children and served as interim principal at Kenwood Middle School. Dr. Bellamy is the former principal of Hazelwood Elementary, which was recognized by the state of Tennessee last year as a Reward School for growth and achievement.
«Read the rest of this article»


Clarksville, TN – The City of Clarksville Parks and Recreation Department is happy to announce the winners of the Queen City Road Race Art Contest. Two finalists were selected from each of the participating elementary schools.
The overall winning artwork is featured on the official race T-shirt and event poster. Along with that honor, the top finalist has been awarded $100.00 for their art class. The top three finalists each won a Subway party for their art class. Each finalist received a certificate and art kit which were presented at their schools. «Read the rest of this article»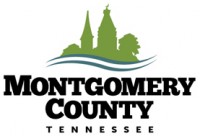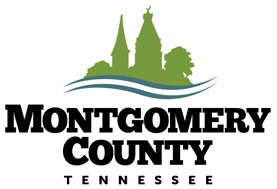 Montgomery County, TN – On Saturday, November 13th, more than 300 people came by Lowes Home Improvement in St. Bethlehem to recognize America Recycles Day. Bi-County Solid Waste Management sponsored this event, the first of this magnitude in Clarksville.
Students from the Sango Elementary Recycle Team "tested" the knowledge of their visitors by engaging them  in games while testing their recycling knowledge. For example, most people did not know that it takes 500,000 trees to produce one week's worth of Sunday's papers in the United States or that 150,000 bottles are consumed in the U.S. each hour.
«Read the rest of this article»
  The following assistant principal appointments are being announced for the 2010-11 school year


Moore Magnet Assistant Principal Madeline Haller will be at Minglewood Elementary, replacing Kim Smith, who has been named principal at Moore Magnet Elementary School.
Haller joined CMCSS in September when Emily Vaughn was named principal at Sango Elementary. Previously, Haller served as principal of Barkley Elementary at Fort Campbell. Haller holds an M.S. in administration and supervision from Austin Peay State University and a B.S. In biology from Arizona State University.  Among her honors, she was selected Kentucky District Assistant Principal of the Year in 2004, and she graduated Summa Cum Laude from the Master's program at Austin Peay.
«Read the rest of this article»