Topic: Sango TN
Montgomery County Sheriff's Office (MCSO)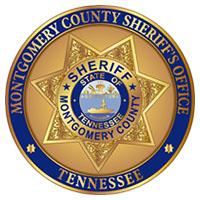 Clarksville, TN – Investigators with the Montgomery County Sheriff's Office (MCSO) are asking for the public's assistance in locating suspects responsible for a string of car thefts that occurred in the Sango and Adams area of Montgomery County.
The thefts occurred between August 3rd, 2018 and August 7th, 2018 on Bryan Road, Boulder Court, Prince Drive, and Ivy Bend Circle.
A total of six vehicles were stolen. A 2017 GMC Sierra, 2016 GMC Sierra, 2016 Nissan Maxima, 2014 Ford Expedition, 2014 Volkswagen Passat, and a 2010 Mazda CX. All the vehicles have been recovered except for the Passat.
«Read the rest of this article»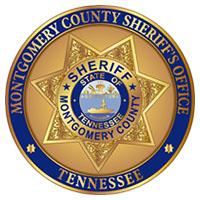 Montgomery County, TN – On Thursday, April 6th, 2017, the Montgomery County Sheriff's Office will host a community meeting a Christ Lutheran Church for County Zone 2 & 3, Sango, Port Royal, South Guthrie, Adams, and Hickory Point.
Montgomery County Sheriff John Fuson and MCSO Investigators will be on hand to answer questions.
The community meeting will begin at 6:00pm.
«Read the rest of this article»

Clarksville, TN – On Saturday, December 12th, 2015, at 9:00am, the Clarksville Police Union and Fraternal Order of Police's "Shop with a Cop" was a great success. Officers took over 101 local children, from all over Montgomery County, shopping.
There were over 30 CPD Officers, CPD employees, Police Union volunteers, FOP volunteers, and Clarksville Police Academy Alumni (CPAA) volunteers. Each child spent $100.00 on clothes and toys.
«Read the rest of this article»
A letter to the editor from Robert Eley, the pilot of the small plane that crashed in a field in Sango, TN
My wife showed me your article on my incident a few days ago and I wanted to thank you for being so accurate with the facts.
The emergency response was top notch by all.  I am blessed to have not harmed anyone and even more blessed of the generosity shown to me by complete strangers. My wife told me that when she would be standing near the roadway, passing cars would stop and not ask what happened, but was everyone okay. This in itself shows what a great community we have here in Clarksville TN. «Read the rest of this article»
Clarksville, TN – Robert B. Eley of Clarksville, TN was flying his SONEX, a fixed Wing single-engine aircraft at 1,500 feet around 1:00pm this afternoon when it lost power. "I throttled down, and when I went to throttle up again, it wouldn't go,"  he said. The loss of power meant that the plane would not be able to make the nearby airport, and Eley had to set it down as soon as possible. A typical plane at 1,500 feet with no power would glide for around 2 miles, and would stay aloft for roughly 3 minutes. «Read the rest of this article»