Topic: Scott Shumate
Austin Peay State University (APSU)

Clarksville, TN – Scott Shumate thought he was going to get a cat. The IT analyst for Digital Services at Austin Peay State University's Felix G. Woodward Library had a cat lined up last summer – his friends had a stray but weren't allowed to have pets.
«Read the rest of this article»
Austin Peay State University (APSU)

Clarksville, TN – Rachael Perkins, a first-semester geoscience student, probably knows more about Austin Peay State University (APSU) history than most people on campus.
She can tell you about William Stewart, the professor who studied meteorology before he died in 1877.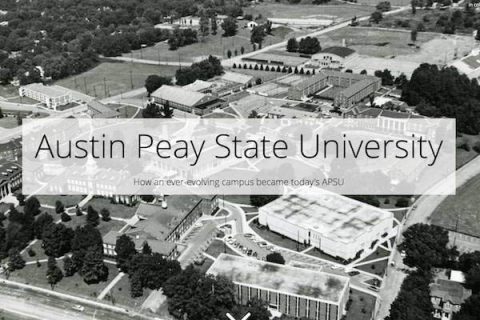 «Read the rest of this article»

Clarksville, TN – Thomas Herbert, 8th Earl of Pembroke, was a great many things during his life. A British statesman during the reigns of King William III and Queen Anne, Herbert served, at different times, as First Lord of the Admiralty, Lord High Admiral of the Royal Navy and Lord Lieutenant of Ireland.
In his private life, Herbert was also a prolific collector, amassing a vast array of, among other things, works of art and classical sculpture.
«Read the rest of this article»
Austin Peay State University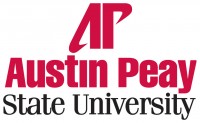 Clarksville, TN – On a Wednesday morning in April, Kentucky journalist and author Carol Niswonger was busy combing through the archives at Austin Peay State University's Woodward Library, conducting research for her new book on Land Between The Lakes, when she discovered something a bit unusual. Tucked away in a thin, manila folder was a short, hand-written poem titled "The Land Between the Rivers."
"When I started to read it, I said, 'that's it perfectly,'" Niswonger said. "The poem, it epitomized the feelings of that area. It had such an emotional attachment to the land and the surroundings. I thought the poet was someone who lived there."
«Read the rest of this article»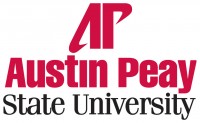 Clarksville, TN – What was the first day of basketball practice like for the Lady Govs way back in the fall of 1930? According to the November 26th edition of The All State, the student-run newspaper of Austin Peay Normal School, from that year, "Coach Jackson has started the old basketball grind with only a few of the 1929 squad back as candidates for their old positions on the team." 
If sports isn't your thing, maybe you're wondering what campus life was like at the then Austin Peay State College during World War II. In the March 19th, 1943, edition of The All State, students learned the disappointing news that there would be no spring break that year. «Read the rest of this article»
APSU faculty, staff achieve goals through pursuits
Faculty and staff at Austin Peay State University recently brought recognition to the University through their professional, scholarly and personal development activities.
Christina Chester-Fangman, instruction librarian and assistant professor, had a "recipe" included in the Library Instruction Cookbook published by the Association of College and Research Libraries (ACRL). Unveiled at the recent American Library Association (ALA) Annual Conference in Chicago, Ill., the book is a practical collection of "learning recipes" that includes plans for conducting learning sessions and indicating how these exercises teach research skills from the ACRL Information Literacy Competency Standards for Higher Education. Her entry, "CABLE Cook-off: Learning to Evaluate Web Sites," teaches undergraduate students five criteria by which they can judge Web sites to determine those that are appropriate to cite for college-level papers and projects.
Melony Shemberger, communication specialist in public relations and marketing, finished the Big Kids' Triathlon (500-yard swim, 18-mile bike, 5-K run) held July 26 in Paducah, Ky., with an overall time of 1:56:10. She will compete July 31 in the annual Fancy Farm (Ky.) 5-K run and then Aug. 9 in an Olympic-distance duathlon in Mattoon, Ill.
Scott Shumate, digital services assistant in Woodward Library, presented APSU's "Collaborative Veterans' Oral History Project" at the Tennessee CONTENTdm User's Group meeting held July 22 at Middle Tennessee State University.