Topic: Sin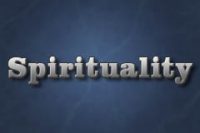 San Diego, CA – When I fear my faith will fail, Christ will hold me fast;
When the tempter would prevail, He will hold me fast.
I could never keep my hold through life's fearful path;
For my love is often cold; He must hold me fast.
He will hold me fast, He will hold me fast;
For my Savior loves me so, He will hold me fast.
«Read the rest of this article»
Clarksville, TN – When I started blogging about my life and "spiritual journey" a few years ago, writing came easily for me. I had just come through a huge awakening and period of major change in my life. I had come a long way in my attitudes and behavior in a short period of time, and I needed an outlet to share my recovery and new-found happiness.
As the years have gone on, I have noticed 2 things: the first is that my writing, and the topics of my blogs have matured quite a bit. The second thing I have noticed is that I write less often and struggle to refine my thoughts more. «Read the rest of this article»
Clarksville, TN – "This can all be yours if you give me your devotion," Satan said to Jesus (Mt. 4:8–9). Satan is still saying the same thing to us, but we must not think that worshiping him means a literal bowing at some pagan altar. It's far more subtle than that, but just as fatal to our spirits. In fact, partnering with Satan doesn't require any literal acknowledgement of Satan as lord; it requires only a submission to his will.
Our society is not only comfortable with gross immorality, we applaud it. Too often, believers applaud it as well. Many times, we've said, "Thy will be done" to the enemy by simply turning on the TV; it's as simple and unremarkable as that. «Read the rest of this article»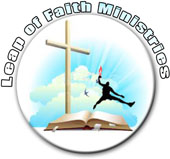 Clarksville, TN – The most common form of drug abuse is alcohol. It provides a temporary high, a chance to forget the problems of the moment, and a relief from tension. But, like other drugs it is demoralizing and destructive.
God's original intention was that wine should be enjoyed by men and women, but in moderation. (Psalm 104:15) He warns against overuse that results in the loss of ability to make proper decisions. (Proverb 31:4-5; Hosea 4:11) «Read the rest of this article»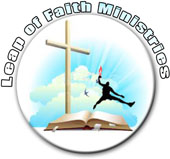 Clarksville, TN – Satan didn't try to force Eve into disobeying God. He simply maneuvered her into thinking about it. He suggested the benefits she should consider.  Eve thought about them and then looked at the forbidden fruit with new interest.  It looked good, but it always looked good. The fruit hadn't changed.  Only Eve's thoughts had changed. Satan strategy worked then and it is still working now.
Evil forces have skillfully gotten us to believe we aren't responsible for our thoughts. Educators and teachers have indirectly taught that man is responsible only for what he does with thoughts that come to him. «Read the rest of this article»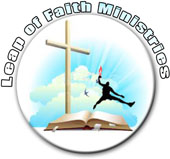 Clarksville, TN – Your mind is like a computer. Every thought that flows through it, and every image that you create, is inscribed on the cells of your brain.  Recall some of your thoughts and created images. Then imagine them on a motion picture screen. Would you be willing, and pleased, for that film to be shown to every Sunday school class in our land? No? Why not?
God has called us to holiness in all our thoughts. This must be our goal even when we feel too human to begin. This may seem like an impossible task, but anything less falls short of what he has asked and few Christians seem to know what it is that God has told us in his written word about holy thoughts. «Read the rest of this article»
Clarksville, TN – I don't often judge people. But there are some times when you can bet I am: When you fail to wash your hands in a public restroom (I could write a whole blog just on that). When you are rude to your waiter or waitress. When you treat your spouse or child like dirt. I am probably judging you.
Don't act like you never judge me. You might judge the fact that I drive a gas guzzler, or how I dress, how I parent, that I was divorced, that I am a Christian, or that I am a Christian after years of sinning. We all, at times, pass a certain degree of judgment on one another, but boy do we hate when someone judges us! Then we judge them for judging us. Wow. What an awesome bunch we are. «Read the rest of this article»