Topic: Socialism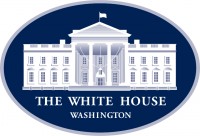 Washington, D.C. – On Wednesday, February 12th, 2020, President Donald Trump and First Lady Melania Trump welcomed President Lenín Moreno Garcés and First Lady Rocío González de Moreno of Ecuador to the White House.

The meeting signaled a historic turn in relations between the two countries. President Trump celebrated President Moreno's efforts to peacefully transition Ecuador away from "21st century socialism" and toward a democratic society with a free-market economy.
«Read the rest of this article»
Could President Barack Obama be considered as a politician with socialist tendencies? That's what an Austin Peay State University political science professor will ask the audience to discuss at an upcoming session of APSU's 2009-10 Library Athenaeum program.
Dr. Matt Kenney, associate professor of political science, will present "Obama the Socialist!" at 2 p.m., Tuesday, Nov. 3 on the second floor of Woodward Library. While APSU students are encouraged to attend, the event is free and open to the public.
Kenney first will encourage audience members to consider what it means for a U.S. president to act and govern in ways that might reasonably be characterized as socialist. Next, he will look at the unfolding presidency of Obama in light of the meanings of socialism that have been identified. Arguments for and against viewing Obama as a politician with socialist tendencies as well as policy goals will be discussed and debated. Questions from the audience will be invited. «Read the rest of this article»
President Obama debunks the myths around health reform, and discusses the public option proposal in which many of them are rooted. But he focuses his address on the stark moral and historical turn…
Politics got ugly in Clarksville Saturday, October 25, as at least one McCain/Palin campaigner chose to take the low road, politicking curbside at Veteran's Plaza Election near the Election Commission office where hundreds of people arrived to vote between 8 a.m. and noon.
One male Caucasian McCain/Palin campaigner donned an Obama Halloween mask, of and by itself not a big deal, but then attached a hand-printed cardboard "Hamas for Obama" sign perpetrating a lie and creating an implication of terrorist ties to presidential candidate Sen. Barack Obama. On the flip side of the sign are the words "Honk for Socialism NoBama."
Debating the issues, building an case for a candidate rooted in facts, is one thing. This kind of ill-informed misinformation and dis-information starts with the word "stupid," meanders into "childish," and continues with "dangerous" and "malicious." Where it ends remains a question mark. «Read the rest of this article»
Clarksville citizens are certainly up in arms over the proposed Clarksville Center Redevelopment plan, and with good reason. The plan designates large portions of the downtown area as "blighted" (whatever that means) and therefore subject to eminent domain takings. Sadly, unless the council is convinced to repeal or amend the ordinance authorizing the plan there is not much anyone can do to stop such takings.
The Tennessee Code, Constitution, and at least theoretically the United States Constitution provide that private property may only be taken for 'public use' and then only after 'just compensation' has been given. The Tennessee Code theoretically should prohibit the proposed action, except for the minor problem that theory is fine and well, but as written the title does absolutely nothing to affect the actual eminent domain power with its list of exceptions and lack of definitions of the key terms involved. «Read the rest of this article»