Topic: Steve Warren
Clarksville Police Department

Clarksville, TN – Clarksville Police Lt. Stephen Warren is saying goodbye to law enforcement after 35 years of law service. He spent 21 of those years with the Clarksville Police Department.
Lt. Warren's many years of service took him to several departments and positions. He started out his law enforcement career working for the University of Tennessee at Martin, changing jobs to take on a one man deep position as Chief of Police in Big Sandy, TN, moved on to be an Investigator with Benton County Sheriff's Office, then worked as an Investigator with Austin Peay State University, and for the last 21 years has been an officer with the Clarksville Police Department.
«Read the rest of this article»
Clarksville Police report 22 vehicle crashes since 5:00am, Friday
Clarksville, TN – City of Clarksville Government offices were closed Friday because of the winter storm that brought ice, snow and hazardous travel conditions to Middle Tennessee.
But the City's street, transportation and public safety departments remained fully staffed and engaged to provide services and protection to Clarksville residents.
«Read the rest of this article»

Clarksville, TN – On Wednesday April 29th, 2015 at 1:00pm, the Clarksville Police Department hosted an Improvised Alcohol Awareness Class for the Junior and Senior classes from Clarksville Academy at their outdoor Sports Complex off of Hwy 48-13.
The purposes of the class was to educate teens on the dangers of impaired driving, educate on DUI laws, and to influence a reduction in the underage consumption of alcohol.
«Read the rest of this article»

Clarksville, TN – A few more crashes trickled in during the night for a total of 56 reported traffic crashes from 5:00pm yesterday until 5:00am today. Thirty-seven of the crashes were inside the city limits and nineteen were on county roads. Precipitation remained almost all sleet until well after midnight.
Several crashes resulted in overturned vehicles, but the number of injury crashes has been low. Cars went off the road and had to be abandoned all over town.
«Read the rest of this article»
Written by Jim Garamone
American Forces Press Service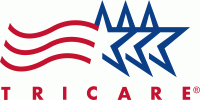 Washington, DC – TRICARE military health plan service centers will end administrative walk-in services in the United States on April 1st, Pentagon officials said yesterday.
While the 189 facilities will stop taking walk-ins, beneficiaries can accomplish any administrative task online or by phone, said Pentagon spokesman Army Col. Steve Warren.
TRICARE service centers overseas are not affected, Warren said. «Read the rest of this article»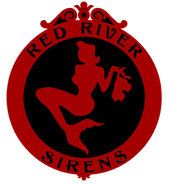 Clarksville, TN – Clarksville Roller Derby's team the Red River Sirens held their first annual Zombie 5k 'Guts & Glory' run on Saturday, June 15th.
The day featured zombie themed 5k race and 1 mile kids fun run.  Both zombies and survivors were well represented.
Zombies chased the survivors and attempted to snatch flag football style flags in order to infect them. Most did not make it.
«Read the rest of this article»

Clarksville, TN – Clarksville Police Department's Lt Steve Warren was recently recognized as the Top Terrorism Liaison Officer in the State of Tennessee for 2011.
Department of Homeland Security Assistant Commissioner David Purkey lauded Lt Warren for leading the state in 2011 for filing nineteen separate criminal/terrorism investigations which were accepted and disseminated throughout the state by the Tennessee Fusion Center's Suspicious Activity Reporting Initiative.
«Read the rest of this article»