Topic: Sulfur Dioxide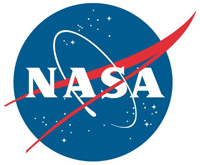 Washington, D.C. – NASA says moon dust isn't like the stuff that collects on a bookshelf or on tables – it's ubiquitous and abrasive, and it clings to everything. It's so bad that it even broke the vacuum NASA designed to clean the moon dust off Apollo spacesuits.
With NASA's return to the Moon and its orbit, it will need to manage the dust, which is dangerous for people too. The first step is knowing how much is around at any given time. Efforts to do just that are already paying off on Earth, in the fight against air pollution.
«Read the rest of this article»
Written by Esprit Smith
NASA's Jet Propulsion Laboratory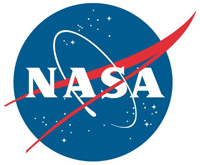 Pasadena, CA – The eruption of Kilauea Volcano on the island of Hawaii triggered a number of gas- and lava-oozing fissures in the East Riff Zone of the volcano. The fissures and high levels of sulfur dioxide gas prompted evacuations in the area.
Images taken from the Advanced Spaceborne Thermal Emission and Reflection Radiometer (ASTER) onboard NASA's Terra satellite picked up these new fissures.
In the first image, the red areas are vegetation, and the black and gray areas are old lava flows.
«Read the rest of this article»
NASA's Jet Propulsion Laboratory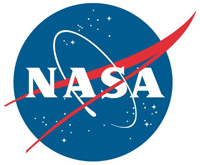 Pasadena, CA – NASA's satellite instruments are often the first to detect wildfires burning in remote regions, and the locations of new fires are sent directly to land managers worldwide within hours of the satellite overpass.
Together, NASA instruments, including a number built and managed by NASA's Jet Propulsion Laboratory in Pasadena, California, detect actively burning fires, track the transport of smoke from fires, provide information for fire management, and map the extent of changes to ecosystems, based on the extent and severity of burn scars.
«Read the rest of this article»
Written by Alan Buis
NASA's Jet Propulsion Laboratory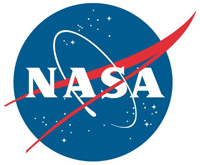 Pasadena, CA – The first global, long-term satellite study of airborne ammonia gas has revealed "hotspots" of the pollutant over four of the world's most productive agricultural regions.
The results of the study, conducted using data from NASA's Atmospheric Infrared Sounder (AIRS) instrument on NASA's Aqua satellite, could inform the development of strategies to control pollution from ammonia and ammonia byproducts in Earth's agricultural areas.
A University of Maryland-led team discovered steadily increasing ammonia concentrations from 2002 to 2016 over agricultural centers in the United States, Europe, China and India. Increased concentrations of atmospheric ammonia are linked to poor air and water quality.
«Read the rest of this article»
NASA Headquarters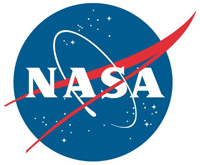 Washington, D.C. – Jupiter's volcanic moon Io has a thin atmosphere that collapses in the shadow of Jupiter, condensing as ice, according to a new study by NASA-funded researchers. The study reveals the freezing effects of Jupiter's shadow during daily eclipses on the moon's volcanic gases.
"This research is the first time scientists have observed this remarkable phenomenon directly, improving our understanding of this geologically active moon," said Constantine Tsang, a scientist at the Southwest Research Institute in Boulder, Colorado. The study was published August 2nd in the Journal of Geophysical Research.
«Read the rest of this article»
American Heart Association Rapid Access Journal Report
Dallas, TX – Both short- and long-term exposure to some air pollutants commonly associated with coal burning, vehicle exhaust, airborne dust and dirt are associated with the development of high blood pressure, according to new research in the American Heart Association's journal Hypertension.
«Read the rest of this article»
Written by Audrey Haar
NASA's Goddard Space Flight Center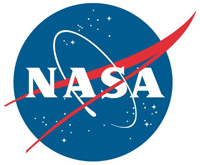 Greenbelt, MD – A volcano erupting and spewing ash into the sky can cover nearby areas under a thick coating of ash and can also have consequences for aviation safety. Airline traffic changes due to a recent volcanic eruption can rack up unanticipated expenses to flight cancellations, lengthy diversions and additional fuel costs from rerouting.
Airlines are prudently cautious, because volcanic ash is especially dangerous to airplanes, as ash can melt within an operating aircraft engine, resulting in possible engine failure.
«Read the rest of this article»
Written by Steve Cole
NASA Headquarters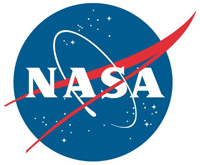 Washington, D.C. – For more than three decades NASA has focused its space-faring skills and science chops CSI-like on an elusive global killer. Later this month, that pursuit takes us to East Asia. In a few years, part way to the moon.
We are getting close.
Air pollution causes an estimated 152,000 deaths a year across the Americas and more than 2 million deaths in the Western Pacific, according to the United Nations. Some parts of the world have a detailed view of local air quality from ground sensor networks and forecast models that generate public alerts. But for much of the world this type of information and warning are not available.
«Read the rest of this article»
Written by Patrick Lynch
NASA's Earth Science News Team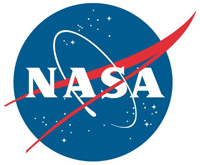 Washington, D.C. – Ethanol fuel refineries could be releasing much larger amounts of ozone-forming compounds into the atmosphere than current assessments suggest, according to a new study based on a field campaign that included a NASA sensor.
Airborne measurements made downwind from an ethanol fuel refinery in Decatur, Illinois, in 2013 found ethanol emissions 30 times higher than government estimates.
The measurements also showed emissions of all volatile organic compounds (VOCs), which include ethanol, were five times higher than government numbers, which estimate emissions based on manufacturing information.
«Read the rest of this article»
Written by Alan Buis
NASA's Jet Propulsion Laboratory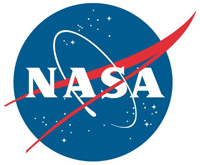 Pasadena, CA – Nitrogen and oxygen make up nearly 99 percent of Earth's atmosphere. The remaining one percent is comprised of gases that — although present in small concentrations — can have a big impact on life on Earth.
Trace gases called greenhouse gases warm the surface, making it habitable for humans, plants and animals. But these greenhouse gases, as well as clouds and tiny particles called aerosols in the atmosphere, also play vital roles in Earth's complex climate system.
«Read the rest of this article»