Topic: Summer Olympics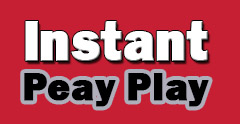 Clarksville, TN – If you're a fan of Austin Peay State University (APSU) athletics this past week was about as good as it gets, short of winning an Ohio Valley Conference title.
To kick things off, football, volleyball and soccer reported to begin their preseason fall workouts, with their regular seasons just around the corner.
The Governors football team had their first of 17 practice dates this past weekend, with two scrimmages for the Govs also to be held on August 13th (7:30pm) and August 20th (2:45pm).
«Read the rest of this article»
Nissan Stadium to Host a Doubleheader Featuring the USA, England, Germany and France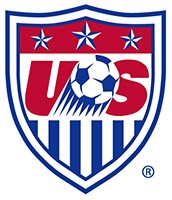 Chicago, IL – U.S. Soccer will host an elite, four-team international tournament featuring four of the top five ranked women's national teams in the world as England, France and Germany join the USA for the SheBelieves Cup to be held from March 3rd-9th at three venues in the southeastern United States.
The SheBelieves Cup underlines U.S. Soccer's continued commitment to investing in the growth of women's soccer, and will be the globe's premier women's soccer tournament staged in advance of the 2016 Summer Olympics in Rio de Janeiro.
«Read the rest of this article»
Austin Peay Sports Information

Clarksville, TN – As the 2015 FIFA Women's World Cup kicks off in mere days, one former Austin Peay State University soccer star will compete against the best players on the planet.
Tatiana Ariza will be one of 23 names on the Colombian National Team squad making the trip to Canada, and will wear number 15.
«Read the rest of this article»
APSU Sports: Austin Peay Women's Soccer

CHÂTEL-ST-DENIS, Switzerland – Austin Peay State University soccer players Tatiana and Natalia Ariza started and played the entire contest for Colombia in its Matchworld Women's Cup contest against Brazil, played Saturday in Switzerland.
«Read the rest of this article»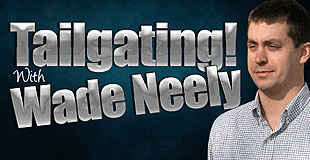 Clarksville, TN – With the NBA Finals nearing a conclusion and the start of college football season still over 70 days away, things are starting to move pretty slowly in the sports world.
And, unless you're a soccer fan, (Euro 2012 has been fantastic thus far, by the way) the Summer Olympics are about the only meaningful sports on tap for the next two months.
Heck, when you factor in "Game of Thrones" and "Mad Men" already being wrapped up with their respective seasons, we are pretty much removed of all quality sports and entertainment for the rest of summer. «Read the rest of this article»

With school in session in many districts across middle Tennessee, the pressure is on for students to get good grades, make friends and be involved in various activities.
Consequently, students are faced with many challenges, and parents have to be more than simply parents. They must act as a performance coach to help their children achieve their goals.
Unfortunately, this is where some parents get stuck.
Dr. Gregg Steinberg, professor of health and human performance at Austin Peay State University, will appear on WSMV's new television show, "Better Nashville," at 1:00pm, Tuesday, August 31st to discuss the tools parents need to help build emotional and mental toughness in their children.
The TV interview will be based on information from his book, "Flying Lessons: 122 strategies to equip your child to soar into life with competence and confidence."
His book informs parents how to help their children with overcoming test anxiety, dealing with bullies at school, staying more focused in class and keeping confidence after experiencing failures. «Read the rest of this article»