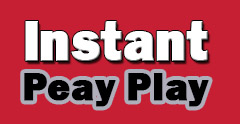 Clarksville, TN – If you're a fan of Austin Peay State University (APSU) athletics this past week was about as good as it gets, short of winning an Ohio Valley Conference title.
To kick things off, football, volleyball and soccer reported to begin their preseason fall workouts, with their regular seasons just around the corner.
The Governors football team had their first of 17 practice dates this past weekend, with two scrimmages for the Govs also to be held on August 13th (7:30pm) and August 20th (2:45pm).
Govs first day in full pads will be on August 10th.
Austin Peay's first football game is on September 3rd at Troy, while the Govs first home game is versus Tennessee Tech on September 10th.
Soccer started its preseason on August 2nd, with their preseason practice schedule running through August 10th in preparation for their exhibition match versus Georgia State on August 14th.
Speaking of APSU soccer, former Governors standout Tatiana Ariza is playing in her second Summer Olympics in Rio, Brazil, as a member of the Colombia national team.
Along with two Olympic appearances (London 2012), Ariza has also been a part of the Colombian team that played in the 2011 and 2015 Women's World Cup, while also representing her native country in the U17 and U20 World Cups.
Volleyball reported on August 7th to begin their preseason workouts with their regular season opening just 19 days later at East Tennessee State University's tournament.
But it wasn't just fall sports that had a spotlight this past week, with both the men's and women's basketball teams having their upcoming schedules released.
For the women's team, they will have a school-record tying 16 home games at the Dunn Center, beginning with an exhibition game versus Kentucky Wesleyan on November 7th, with the regular season slate beginning four days later versus Miami University.
For the men's basketball team, they will have 15 homes games on their 2016-17 schedule, beginning with a pair of exhibition games with Thomas More and Sewanee on November 1st and 4th.
Finally, 15 APSU student-athletes and staff took part in the August 5th Summer Commencement, bringing the total of graduates from the athletic department in 2015-16 to 75.