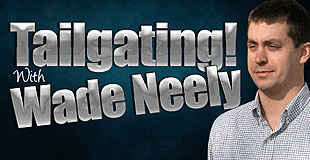 Clarksville, TN – With the NBA Finals nearing a conclusion and the start of college football season still over 70 days away, things are starting to move pretty slowly in the sports world.
And, unless you're a soccer fan, (Euro 2012 has been fantastic thus far, by the way) the Summer Olympics are about the only meaningful sports on tap for the next two months.
Heck, when you factor in "Game of Thrones" and "Mad Men" already being wrapped up with their respective seasons, we are pretty much removed of all quality sports and entertainment for the rest of summer.
And while summer baseball is often devoid of interesting storylines to all but the most diehard fans, every now and again, there's a story that sucks in the casual fan.
Those storylines, however, are usually often easy to spot or predict (Think: Sammy Sosa and Mark McGwire's home run chase in the summer of 1998) – even in the preseason.
But in a season that has already seen two perfect games and three no-hitters; a 37-year-old Mets knuckleballer has somehow emerged as the most remarkable story in baseball.
Welcome to the Summer of R.A. Dickey.
After bouncing around the majors (and minors) for the better part of the last decade, the Nashville native made headlines before the 2012 season after publicly revealing that he was sexually abused as a child.
Three months later, Dickey continues to dominate the headlines, but this time it's because of his pitching.
After giving up eight earned runs in a 14-6 loss to the Atlanta Braves on April 18th, Dickey has been virtually unhittable, surrendering three or more runs just twice.
The former University of Tennessee star has been especially unhittable as of late.
On Monday, Dickey threw his second consecutive one-hitter in another complete game win to improve to 11-1 on the year.
In addition, Dickey extended his streak of innings without surrendering an earned run to 42 1/3.
Perhaps the most remarkable accomplishment in Dickey's success, however, stems from his command of his trademark knuckleball – a pitch that even a skilled pitcher sometimes might not be able to throw consistently for strikes.
Since a May 17th no-decision against the Cincinnati Reds, Dickey has recorded 63 of his Major League-leading 103 strikeouts while issuing a whopping total of four walks in six starts.
Not bad for a guy that entered 2012 with a career record of 41-50.
And while I yet to read Dickey's tell-all book, (although it's definitely on my summer reading list) Dickey appears to finally be comfortable in his own skin since the book's release in late March.
In addition to revealing less-than-ideal childhood, Dickey also took on another daunting offseason task:
He climbed Mt. Kilimanjaro.
Between writing a book and climbing one of the tallest mountains on Earth, that's a pretty packed offseason.
Remarkably, the timing of Dickey's renaissance – both on and off the field – may be the most fascinating wrinkle of all.
He's doing all of this in a contract year.
That's right, instead of stressing and worrying about what the next offseason might hold, Dickey instead appears to be at complete peace with whatever may happen for the rest of this season and his career.
Not only is Dickey's approach refreshing to see, frankly, it's one that we could all stand to benefit from on a personal level.
And while Dickey's dizzying knuckleball may not continue to fool hitters for an entire season, (after all, there's a reason a knuckleball pitcher has never won the Cy Young), why not sit back and enjoy the ride?
After all, we've still got a long way to go until college football season.