Clarksville, TN – On June 19th, 2012, around 3:00am, a 21 year old pregnant woman was driving west on Ashland City Road, went off the roadway, and crashed into a cement culvert.
The name of the woman involved in the single car collision is Brooke Nycole Golden (W/F, DOB: 3-12-91; Given Address: 225 Millstone Circle, Clarksville, TN) and she is in stable condition.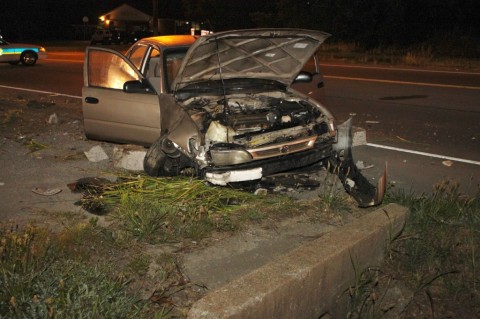 The male child was uninjured and weighed over 5 lbs. at birth. Also, the Department of Children Services has taken custody of the child.
The investigation is ongoing.
For more on the story, see: Clarksville Police report 21 year old Pregnant Woman delivers Baby after Crashing Car on Ashland City Road