Clarksville, TN – On June 19th, 2012, around 3:00am, a 21 year old woman driving a Toyota Corolla was traveling west on Ashland City Road, went off the right side of the roadway for an unknown reason, traveled approximately 150 feet, hit a cement culvert, at which time the vehicle came to rest near Seven Mile Ferry Road.
The woman, who was nine months pregnant, and had a facial injuries was taken by ambulance to Gateway Medical Center and then transported to Vanderbilt University Medical Center by Lifeflight.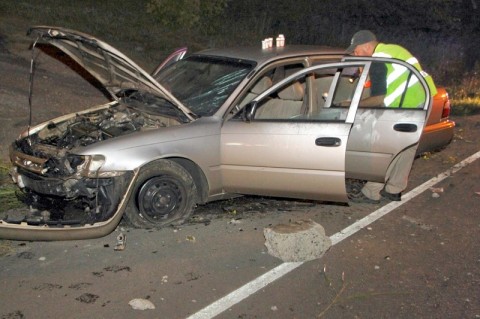 The child was delivered shortly after arrival at Vanderbilt. The extent of the 21 year old woman's injuries are still being determined and her status is unknown at this time.
The woman was not wearing a seatbelt and there was no airbag on the driver's side of the vehicle.
The lead investigator is Officer John Reyes and charges are pending.
Photo Gallery