Topic: Sycamore High School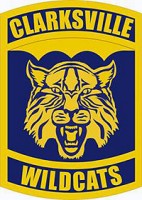 Clarksville, TN – Clarksville High School's volleyball team strengthened its hold on second place in the District 10-AAA standings, September 18th, with a 3-1 victory over Rossview High School, by scores of 18-25, 25-23, 25-16 and 25-22.
But it didn't look it would go that way early-on for Clarksville High (12-3, 9-2 District 10-AAA), with Rossview jumping out to a 13-3 advantage in Game 1 and were never really challenged in getting out to a 1-0 advantage.
"Our goal tonight was to come out as the team we know we can be because we didn't play well against Henry County High School earlier in the week," Rossview coach Krystal Weber said. "We came out and knew what our game plan was and knew what to expect from Clarksville High.
«Read the rest of this article»
From APSU Sports Informaion

Clarksville, Tn –  Austin Peay State University head volleyball coach Taylor Mott has announced that Jami Thomas will join her staff next season as a volunteer assistant coach.
Thomas, a Paola, Kansas native, brings 14 years of coaching experience to the Lady Govs staff. Most recently, she was the head varsity coach at Clarksville High School where she led the Wildcats to an 11-5 record and the District 10-AAA semifinals during the 2013 season.
«Read the rest of this article»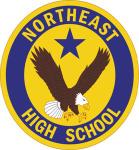 Clarksville, TN – Senior Night for the Northeast Eagles baseball team ended in dramatic fashion. In the bottom of the ninth inning, Eric Webster scored the game-winning run off a ground ball hit by Landon Dennis for the Eagles. The Eagles defeated the Sycamore War Eagles 5-4.
Northeast's Benji Burchwell (3-1) got the win. He pitched three innings. Matthew Heggie struck out five in six innings of work on the mound.
«Read the rest of this article»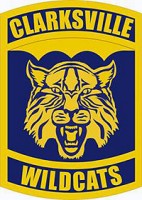 Clarksville, TN – Clarksville High School golfer Sam Davis became the second player from this year's District 10-AAA boys championship team to sign to play college golf next year, as he cast his lot with Carson Newman College in a ceremony in the school's cafeteria April 16th.
Davis joins Hunter Richardson, who signed with Tennessee Martin in the fall signing period.
"Sam is our second player to sign this year," Clarksville High coach Adam Welch said. "I'm tickled about Sam signing and anytime you're going to a program that is winning their conference title and going to the NCAA tournament — becoming a part of those type teams — is a great accomplishment."
«Read the rest of this article»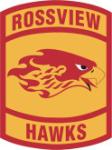 Clarksville, TN – The Rossview High School wrestling team came away with two wins out of it three home opening matches, December 5th, as they dropped a tightly contested match to a very good private school program in Franklin Road Academy 43-26; before rebounding to defeat Glencliff High 77-6 and Sycamore High 65-18.
In its opening match versus Franklin Road Academy the Hawks got off to a slow start versus the Panthers in dropping their first six matches, before Dominic Cerillo got Rossview on the board with a pin at the 3:30 mark in the 105-pound weight class.
«Read the rest of this article»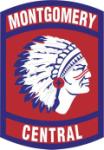 Cunningham, TN – On Saturday, September 15th, 14 area High School Marching Bands made their way to Montgomery Central High School Stadium for the 2nd Annual Indian Nation Marching Invitational. The weather was perfect as the bands strutted their stuff in front of the filled stadium.
"There was a lot of work done by our Band Boosters to prepare a quality competition." stated Montgomery Central High School Principal Christy R. Houston. "We hope everyone enjoyed the experience."
«Read the rest of this article»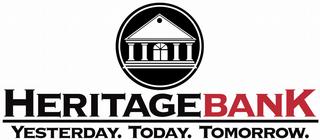 Clarksville, TN – Heritage Bank has awarded 52 students at 30 area schools $500.00 scholarships. The scholarships were made possible by the 8 year old Heritage Bank Scholarship Fund. Since founding the fund, the bank has awarded college scholarships totaling $170,000 to 340 students  selected from the various communities that Heritage Bank serves. This scholarship fund is one of the largest efforts made to enhance the educational endeavors for students of Western Kentucky and Tennessee.
«Read the rest of this article»