Topic: Synthetic Drugs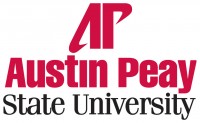 Clarksville, TN – "It's all about soul," Dr. Becky Starnes, Austin Peay State University professor of public management, said, referring to her recently published book, "Challenges in City Management: A Case Study Approach."
"I believe that people often lose touch with their cities," she said. "We may grow complacent and take the cities we live in for granted. For example, we drive on our city roads almost every day. Yet, have we ever stopped to think about the history of that road? When was it built, why was it built, what's the story behind its name or how does it contribute to the quality of life in our community?"
«Read the rest of this article»

Clarksville, TN – Clarksville Police Officer Linda Caver was honored by local VFW Post 11160 as the recipient of the 2011 VFW National Law Enforcement Public Servant Citation. Deanna McLaughlin nominated Officer Caver to the VFW Post for the award.
Officer Caver was recognized for her professionalism and accomplishments in combating the growing synthetic drug problem in the local community which hospitalized several teenagers due to the adverse effects of the synthetic drugs.
«Read the rest of this article»

Clarksville, TN – On November 12th, 2011, around 9:00pm, officers were called to the scene of a vehicle crash at 425 Greenwood Avenue in which a 97 GMC Jimmy crashed into the front of the building. When officers arrived on scene, the 17 year old driver and 18 year old passenger were inside of the vehicle and unresponsive.
The doors were locked, so the officers banged on the windows in an effort to gain a response from the occupants. Officers did see the driver open his eyes, but then closed them and made no effort to open the vehicle door.
«Read the rest of this article»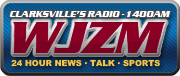 Clarksville, TN – This Saturday on "Clarksville in Review", join Hank Bonecutter and his guest, Charlie Keene, Montgomery County Commissioner and local Pharmacist, as they discuss synthetic drugs, and the county's rejection of a synthetic drug resolution banning the sale of those products locally.
Then, Beatles author Nancy Lee Andrews will be discussing the Beatles, her book "A Dose of Rock n Roll" and events next week to raise money for Habitat for Humanity. She along with May Pang and author Richard Courtney will host book signings in Nashville and donate proceeds to build a habitat house.  Listen to WJZM and Wjzm.com, 8:00am-10:00am Saturday morning.
I thought I'd seen and heard everything, until I heard about Synthetic Drugs. Synthetic drugs are substances that are produced in a laboratory from chemical reactions unlike naturally occurring drugs. Their structure can be chemically indentical to natural drugs like cocaine and opium. However, they are often created to either enhance the effects of other natural drugs or to prevent unwanted side effects.
The members of the ecstasy group are also classified as "designer drugs". They are structurally related to a controlled drug and produce certain psychoactive effects. They are made on the basis of the chemical structure of a given parent drug, and made specifically for sale on the illegal market to bypass regulations on controlled substances. «Read the rest of this article»
Clarksville, TN – The city council met in it regular session tonight with a 2.5 hour meeting.  Some of the topics were three ordinances related to dog and cat management,  early morning garbage truck noise, a drug law as well as other news.
Here are the results: «Read the rest of this article»
Clarksville, TN – Councilwoman Deanna McLaughlin talks about some new ordinaces she is proposing. One is to ban the selling of synthetic drugs packaged as incense, plant food and bath salts in the Clarksville City limits.
Synthetic drugs mimic marijuana, cocaine and ecstasy, and they are having powerful effects on users.
http://www.youtube.com/watch?v=Fgpqut1zwF0
«Read the rest of this article»