Topic: Tandy Drive

Clarksville, TN – On Monday, April 14th, 2014 at 5:47pm, the Clarksville Police Department responded to the Rural King parking lot on Fort Campbell Boulevard in reference to an injured person. Chad Barry Bennett, a 29 year old Clarksville resident, said he was struck in the head by another individual and his car was stolen.
A silver 380 pistol was found in the parking lot of Rural King.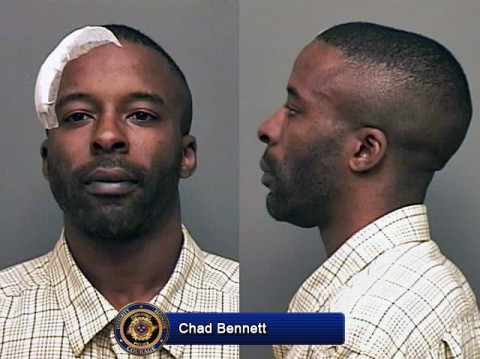 «Read the rest of this article»

Clarksville, TN – On November 7th, 2012, around 3:45pm, Clarksville Police Officer Nathan Lee responded to a 911 call at the 900 Block of Riverside Drive when a woman recognized a man with warrants from a photo disseminated by the media.
When Officer Lee arrived, he immediately recognized the man as Michael Eli Gray, who was alleged to have been involved in an incident which occurred at 145 Tandy Drive.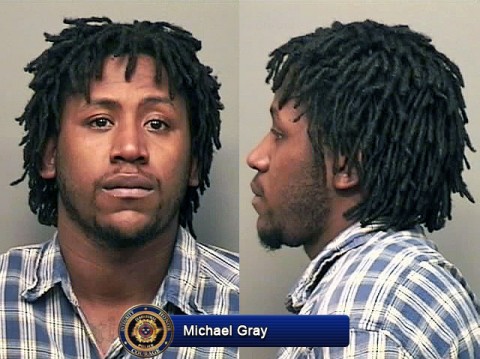 «Read the rest of this article»
Clarksville Police are looking for Michael Gray and Gregory Robinson, who have multiple warrants on file after severely beating a man over a landlord/tenant dispute.

Clarksville, TN – On November 2nd, 2012, around 12:45pm, Gregory Robinson walked through an unlocked door, uninvited into Apartment C, at 145 Tandy Drive and confronted a 34 year old who was inside and visiting the resident. The 34 year old man had sub-leased an apartment from Robinson.
After entering the residence, Robinson displayed a handgun and started demanding overdue rent money that the man owed. Robinson then started punching the man, struck him several times with a handgun, claimed to be a "Blood" gang member and would kill him if he did not get his money.
«Read the rest of this article»
Clarksville, TN – Neil Revlett, founder and chairman of the Common Sense Coalition is calling for embattled Ward 1 City Councilman, and Tennessee State House District 74 candidate Nick Steward to resign his council seat, and claims that Steward may have committed voter fraud.
In a press release, Revlett claims:
"The Common Sense Coalition of Montgomery County appreciates that Mr. Steward answered many of the questions about his character in an interview with Hank Bonecutter on the radio program "Clarksville in Review" and other local media. «Read the rest of this article»

Clarksville, TN – On June 20th, 2012 around 10:00pm, two masked men enter into the Chapala Market and Restaurant, 1191 Fort Campbell Boulevard. One of the men was carrying a shotgun and the other had a pistol.
The men demanded money from the three female employees that were present. One of the men fired a shotgun into the ceiling. At one point, the employees were directed to gather into an area and kneel down on their knees.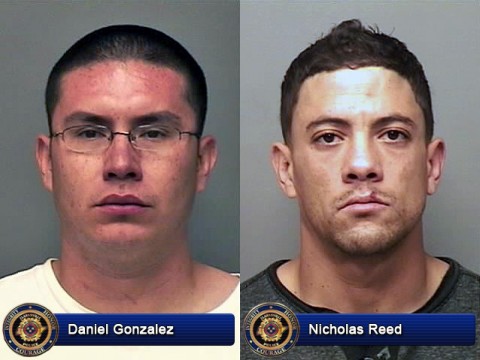 «Read the rest of this article»

Clarksville, TN – On March 17th, 2012, around 10:00pm, Clarksville Police Officer Zack Upton responded to an anonymous call of an odor of marijuana coming from 100 Tandy Drive.
When he Officer Upton arrived, he noticed a blue Ford Taurus with people inside of it. He approached the vehicle and could smell the odor of marijuana coming from inside of the vehicle. The vehicle occupants Christopher McKay, 18 and Tamaria Raybon, 19, admitted to smoking marijuana.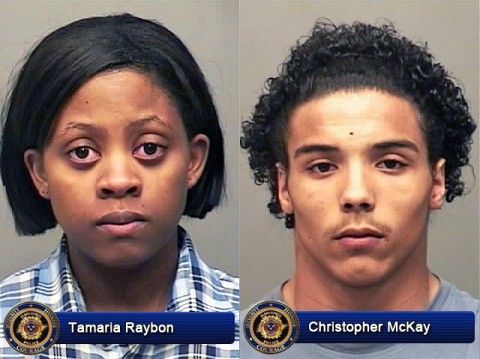 «Read the rest of this article»

Clarksville, TN – On August 30th, 2011, two men were taken into custody for the carjacking of a 73 year old man. Around 8:00am, a citizen spotted the stolen vehicle at the intersection of Greenwood Avenue and Madison Street and called 911.
He continued to follow the vehicle until he lost sight of it at Providence Boulevard and Peachers Mill Road where he flagged down an officer and told him the direction of travel of the vehicle.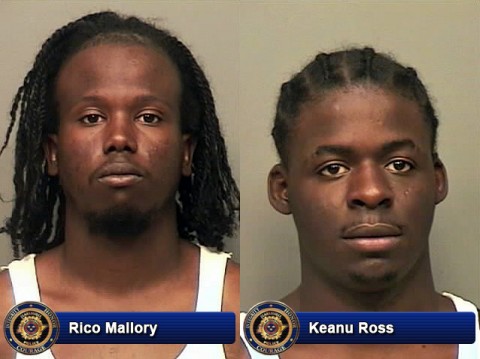 «Read the rest of this article»