Topic: Tennessee Alliance for Progress

Clarksville, TN – On Monday, March 27th, 2017 acoustic folk artists Shelby Bottom Duo, based in Nashville, TN will bring their multimedia musical history to the campus of Austin Peay State University.
The show, which is free and open to the public, will take place in the Morgan University Center, rooms 303 and 305 from 5:00pm-7:00pm.
«Read the rest of this article»
35 safety and health seminars to be offered throughout the state
NASHVILLE – The Tennessee Occupational Safety and Health Administration has 35 upcoming safety and health training seminars at several locations throughout the state. The courses will be offered through Tennessee Chamber of Commerce and Industry, University of Tennessee, Vol State Community College, Northeast State Community College and Walters State Community College.
"Our goal is to keep employers and employees safe from as many workplace safety and health hazards as possible," Sandra Bennett, TOSHA Training Manager. "TOSHA has excellent trainers who know the requirements in TOSHA standards and regulations, and can help you apply them to prevent injuries/illnesses and save lives." «Read the rest of this article»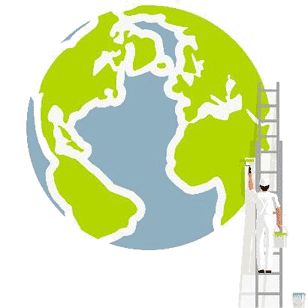 The Compass VI Conference on Green Jobs, to be held in Nashville on December 4-5, 2009, will bring together grassroots activists, labor, environmental and economic justice organizations, green businesses, government officials, concerned citizens, and youth from around Tennessee who want to rescue our economy and save the environment by creating family-supporting, career-track green jobs.
The goal of the conference is to bring together the key green jobs as pathways out of poverty players from around the state along with key partners to create a strategy plan in support of a Green Jobs Corps in Tennessee (Friday). To educate and inspire the public and our allies about the green jobs movement nationally and locally (Saturday). Lastly To encourage youth to become actively involved in the green movement (Saturday). «Read the rest of this article»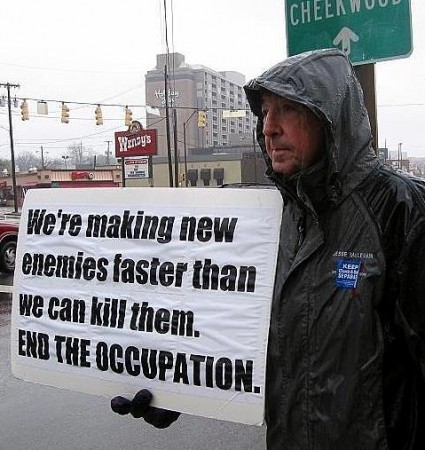 Despite heavy rains, the Nashville Peace Coalition held a planned Peace street  rally at Centennial Park in Nashville today, just days before the anniversary (March 19) of the Iraq War.
The Nashville Peace Coalition has called  for peace in Afghanistan and Iraq on the sixth anniversary of the occupation of Iraq; the street protest went on as planned but rain washed out plans for an accompanying concert and speaker program that was to have from noon to 4 p.m.
"Now is the Time for Peace" was intended as an appeal to President Obama and the Democratic House and Senate to withdraw all troops from Iraq including non-combat troops and reverse the recently announced troop surge in Afghanistan.  «Read the rest of this article»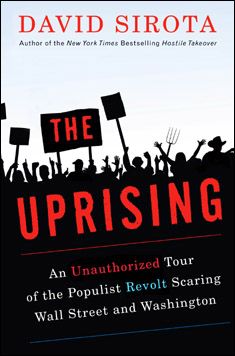 David Sirota, author of the acclaimed book The Uprising, will hold a reading, question and answer session and a book-signing/reception at Davis-Kidd Booksellers in Nashville on June 26 at 7 p.m. The event is sponsored by the Tennessee Alliance for Progress.
The private reception which starts at 8 p.m., will have music, food, wine and beer and David Sirota of course.  You can reserve a place at the reception by going to www.tennesseeallianceforprogress.org and make a $20 donation to TAP. 
The Uprising examines the re-emergence of populist politics on both the Right and Left in America. The book, published by Crown, was released on May 27th. The Uprising is all new, firsthand investigative reporting from across the country, showing how populism has become a dominant political force in both national and local politics.
Sirota, a nationally syndicated newspaper columnist, takes us far from the media spotlight into the trenches where real change is happening – from the headquarters of the most powerful third party in America to the bowels of the U.S. Senate; from the auditorium of an ExxonMobil shareholder meeting to the quasi-military staging area of a vigilante force on the Mexican border. «Read the rest of this article»
Yesterday's New York Time's Magazine cover story, "Can You Count on Voting Machines?," offers valuable and in depth coverage of electronic voting machines and the threat they pose to the foundation of our democratic process – our right to vote in free and fair elections.
In Tennessee, 93 out of 95 counties use electronic voting machines with no voter verifiable paper trail. That means there is no way to be completely sure of an accurate tally or recount in the event one is needed.
This Thursday, January 10, the legislature's Voter Confidence Act Legislative Study Committee will meet to discuss the findings of the Tennessee Advisory Commission on Intergovernmental Relations (TACIR) report, "Trust But Verify," which recommends that to improve election integrity in Tennessee we move away from electronic voting machines and replace them with paper-based optical scan machines. «Read the rest of this article»
The Compass IV Conference will be held April 13-14, 2007 at the Cohn Adult Learning Center in West Nashville. This is THE statewide progressive gathering of the year in Tennessee. You don't want to miss it!
This two-day gathering of progressives from around the state will feature networking, workshops, skill trainings, films, live music, the TAP Long Haul Awards and Silent Auction plus other events. The keynote speakers are David Sirota, author of Hostile Takeover: How Big Money & Corruption Conquered Our Government – and How We Take It Back, and Paul Waldman, author of Being Right Is Not Enough: What Progressives Must Learn from Conservative Success.
Registration prices go up April 7, so be sure to register before then. Here are links to TAP's main web page, the conference schedule, and conference registration.
TAP will hold a statewide progressive network meeting on Saturday, July 22nd, from 10 am to 4 pm, to take place at the Hendersonville home of Herman and Patsy Lawson.  This meeting is a follow-up to the day-long conversation that took place at the Compass III Conference. The goal of the meeting is build a powerful progressive majority based on the idea that "we're all in this together".
All progressive individuals and organizations are urged to attend. Details and a registration form are at http://www.tennesseeallianceforprogress.org/. «Read the rest of this article»

Tennessee Alliance for Progress and Interplay-TN are co-sponsoring a Circle of Harmony House Concert/Salon this Saturday night, July 15, from 6:00pm to 10:30 pm featuring Roy "Futureman" Wooten of Bela Fleck and the Flecktones.
This cutting-edge event melding art and activism will take place at Futureman's studio in Bellevue. «Read the rest of this article»