Clarksville, TN – On Monday, March 27th, 2017 acoustic folk artists Shelby Bottom Duo, based in Nashville, TN will bring their multimedia musical history to the campus of Austin Peay State University.
The show, which is free and open to the public, will take place in the Morgan University Center, rooms 303 and 305 from 5:00pm-7:00pm.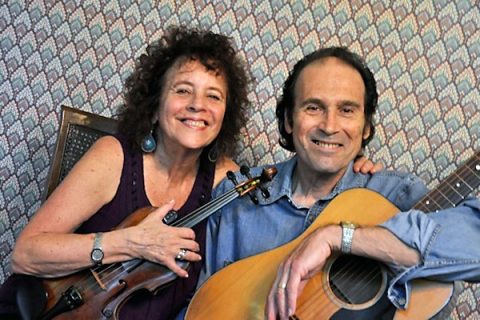 The Duo's recently released companion CD, "Joe Hill Roadshow" will be available at this show.
All are encouraged to attend, including creative artists who are seeking to understand how art can influence social change.
Perhaps best known through Joan Baez's stirring singing of "I Dreamed I Saw Joe Hill Last Night" at Woodstock, the Swedish-born Joe Hill was an activist and songwriter for the Industrial Workers of the World (I.W.W.), or Wobblies. His best-known song "The Preacher and the Slave" introduced the phrase "pie in the sky" into the English lexicon. He is the precursor of Woody Guthrie, Pete Seeger and Bob Dylan.
Hill was framed for two murders he did not commit and executed by a firing squad in Salt Lake City, Utah in 1915. There is little doubt today that Hill was framed for the crimes because he was a foreigner and a well-known labor activist.
The case drew international attention and appeals for clemency from U.S. President Woodrow Wilson, Helen Keller, the Swedish Ambassador, the American Federation of Labor and many others. After his execution, Hill became a labor icon.
In 2015, on the 100-year anniversary of Joe Hill's death, 40 shows were held around the country to celebrate his life and his legacy. Shelby Bottom Duo organized and played in the Nashville show and also played in the Knoxville show.
Shelby Bottom Duo's entertaining, educational presentation includes early labor history interspersed with live music and a slide show. The Duo will hold a post-concert discussion on art and activism and the relevance of this history to what is going on in our country today.
This performance is co-presented by APSU's Department of Languages & Literature, as well as the Tennessee Alliance for Progress and Humanities Tennessee.
For more information, contact Nell Levin at 615.579.0451, or