Topic: Salt Lake City UT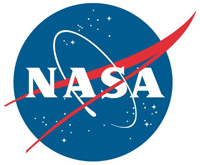 Pasadena, CA – A new NASA/university study of carbon dioxide emissions for 20 major cities around the world provides the first direct, satellite-based evidence that as a city's population density increases, the carbon dioxide it emits per person declines, with some notable exceptions.
The study also demonstrates how satellite measurements of this powerful greenhouse gas can give fast-growing cities new tools to track carbon dioxide emissions and assess the impact of policy changes and infrastructure improvements on their energy efficiency.
«Read the rest of this article»
Nashville Sounds
Salt Lake City, UT – The Nashville Sounds came from behind to topple the Salt Lake Bees 9-5 Sunday night at Smith's Ballpark. The win snapped a season-long four-game losing streak for the Sounds.
Trailing 5-3 in the seventh, the Sounds used an unconventional play to take the lead. With two outs in the inning Brett Vertigan gave the Sounds the spark they needed. His double chased Salt Lake starter Dylan Unsworth from the game.
Unsworth's replacement, Ryan Clark entered and promptly plunked Melvin Mercedes. Ramón Laureano then drew a walk to load the bases.
«Read the rest of this article»
Nashville Sounds
Salt Lake City, UT – The Nashville Sounds built an early 3-0 lead but saw their losing streak reach four games with an 11-6 loss to the Salt Lake Bees at Smith's Ballpark on Saturday night. All nine Sounds hitters reached base safely in the slugfest, but Salt Lake notched 18 hits and went in order just once against Sounds pitchers.
The Sounds jumped out to a 3-0 lead with a big first inning against Jose Suarez. Ramon Laureano and Boog Powell walked to start the game, and Sheldon Neuse moved his hitting streak to 13 games by smashing a two-run triple. Then Neuse scored on a sacrifice fly to deep center by Anthony Garcia.
«Read the rest of this article»

Salt Lake City, UT – Tennessee may be home to some of the highest crime rates in the country, but as the latest FBI report details, it's also home to safe havens. The database identifies more than twenty cities and towns with violent crime rates that fall below two per 1,000 people.
At the same time, all but three of those cities reported property crime rates below the national average.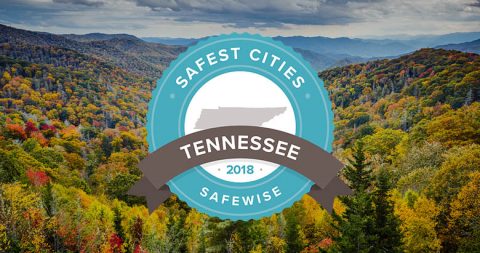 «Read the rest of this article»
Written by Bill Steigerwald
NASA's Goddard Space Flight Center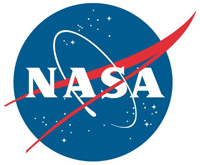 Greenbelt, MD – On rare calm days, the most striking thing you notice at an altitude of more than 8,000 feet on an Antarctic glacier is the silence.
"There was just no sound; no air handling equipment, no leaves rustling, no bugs, no planes or cars. So quiet you just heard your heartbeat," said Barbara Cohen, planetary scientist at NASA's Goddard Space Flight Center in Greenbelt, Maryland. Most of the time, however, there is a steady howl of bitter cold wind flowing down from the East Antarctic ice plateau. With a summer temperature hovering around zero Fahrenheit, "It's the wind that makes you cold," Cohen said.
«Read the rest of this article»
Written by Carol Rasmussen
NASA's Earth Science News Team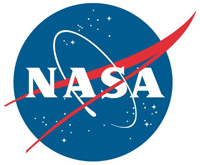 Washington, D.C. – A NASA-funded field campaign getting underway in Florida on May 25th has a real shot at improving meteorologists' ability to answer some of the most fundamental questions about weather: Where will it rain? When? How much?
Called the Convective Processes Experiment (CPEX), the campaign is using NASA's DC-8 airborne laboratory outfitted with five complementary research instruments designed and developed at NASA.
The plane also will carry small sensors called dropsondes that are dropped from the plane and make measurements as they fall.
«Read the rest of this article»

Clarksville, TN – On Monday, March 27th, 2017 acoustic folk artists Shelby Bottom Duo, based in Nashville, TN will bring their multimedia musical history to the campus of Austin Peay State University.
The show, which is free and open to the public, will take place in the Morgan University Center, rooms 303 and 305 from 5:00pm-7:00pm.
«Read the rest of this article»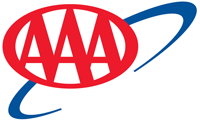 Tampa, FL – National gas prices have increased fractions of a penny to reach today's average price for regular unleaded gasoline, which is $2.28 per gallon. Today's average is the same as one week ago, five cents less compared to one month ago and 56 cents more than the same date last year.
Prices continue to remain flat due to lower driving demand and an oversupplied market as a result of increased U.S. production. As refinery maintenance season begins and driving demand increases, we could expect to see some of the gasoline supply in the U.S. soaked up.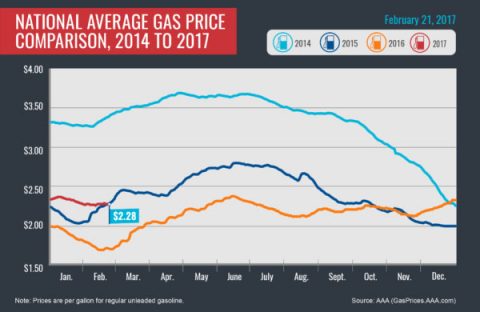 «Read the rest of this article»

Clarksville, TN – In 1871, geologist Ferdinand Hayden led the first federally funded geological survey into the Yellowstone region of northwestern Wyoming.
His findings, along with the work of his survey team, were instrumental in convincing Congress to establish Yellowstone as the first U.S. National Park, but a new book by Dr. Jack Deibert, Austin Peay State University professor of geology, sheds light on the historical significance of Hayden's earlier journey into this region.
«Read the rest of this article»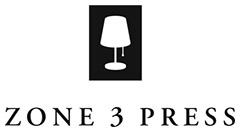 Clarksville, TN – On Wednesday, October 22nd, 2015 Zone 3 Press, the Austin Peay State University Center for Excellence in Creative Arts' literary journal, will present a poetry reading with award-winning writers Angela Ball and Ashley Seitz Kramer.
The event will be held in Room 303 of the Morgan University Center and begins at 8:00pm.
«Read the rest of this article»