Topic: Threats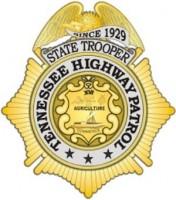 Nashville, TN – On August 21st, 2019, the Tennessee Department of Safety and Homeland Security (TDOSHS) received an email from WKRN-TV, NEWS 2 alerting that they received a threating email from a man named Nathan Semans.
In the email, Semans expressed his displeasure towards President Trump stating, "Look if you don't run story I'm going to state capital to blow someone's brain out. I don't look good at the moment cause the tyranny of what trump did, the nature of this call is secret. You think I'm kidding trump belongs in the dumpster from a cool kid. Knock it off I'm human. I'll immediately leave this country on a double once my passport clears, I'm sick of this nonsense and bologna hanging around that trumps the perfect American, hallelujah against trump I recommend you forward to the table of the news room or I join ISIS to seek revenge."
«Read the rest of this article»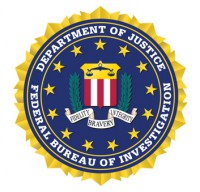 Memphis, TN – The Federal Bureau of Investigation (FBI) Memphis Field Office has relaunched a public awareness campaign to educate the public about the consequences of making school threats and remind community members hoax threats are not a joke.
Federal, state, and local law enforcement agencies follow up on every tip we receive from the public and analyze and investigate all threats to determine their credibility. Making false threats drains law enforcement resources and cost taxpayers a lot of money.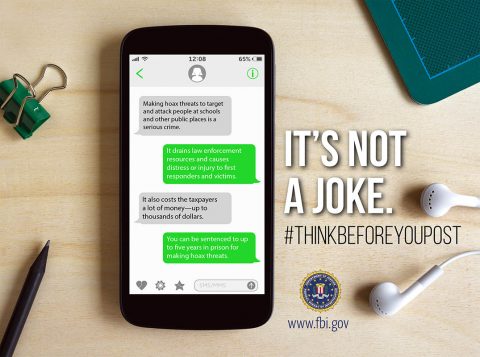 «Read the rest of this article»

Clarksville, TN – On Thursday, March 1st, 2018, around 10:00pm, local law enforcement was made aware of a potential threat against Kenwood Middle School which was supposed to occur on March 2nd, 2018.
The Clarksville Police Department, Montgomery County Sheriff's Office, and Clarksville Montgomery School Officials all worked in concert to expeditiously investigate the threat.
«Read the rest of this article»
CMCSS On System Wide Modified Lockdown

Clarksville, TN – This morning, September 3rd, 2013, between the hours of 5:00am and 6:00am, multiple City of Clarksville employees were sent threatening emails. The threats were towards the recipients of the emails and towards unidentified schools.
The Clarksville Police Department has notified the Clarksville Montgomery County School System (CMCSS) and the Montgomery County Sheriff's Department. CMCSS is on a system wide modified lockdown. The Clarksville Police Department is following several leads and investigating this situation.
There is no further information at this time.