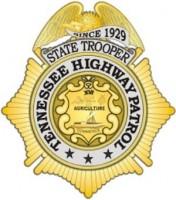 Nashville, TN – On August 21st, 2019, the Tennessee Department of Safety and Homeland Security (TDOSHS) received an email from WKRN-TV, NEWS 2 alerting that they received a threating email from a man named Nathan Semans.
In the email, Semans expressed his displeasure towards President Trump stating, "Look if you don't run story I'm going to state capital to blow someone's brain out. I don't look good at the moment cause the tyranny of what trump did, the nature of this call is secret. You think I'm kidding trump belongs in the dumpster from a cool kid. Knock it off I'm human. I'll immediately leave this country on a double once my passport clears, I'm sick of this nonsense and bologna hanging around that trumps the perfect American, hallelujah against trump I recommend you forward to the table of the news room or I join ISIS to seek revenge."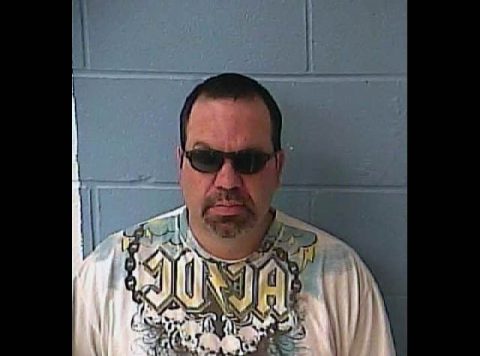 Upon receiving the forwarded email from News 2, Tennessee Office of Homeland Security Supervisory Agent Brice Allen immediately forwarded the email to the Tennessee Fusion Center, who later contacted the Tennessee Highway Patrol (THP).
At approximately 2:30pm-3:00pm, troopers with the THP Criminal Investigations Division (CID) made contact with Semans at his Waverly residence where he admitted he made the threat and the claim about joining ISIS. He said he didn't own any guns, was apologetic and called the station back saying he was just kidding.
THP's CID consulted with Assistant District Attorney Joey Hornick and District Attorney Ray Crouch of the 23rd Judicial District who suggested that THP charge Semans with "Commission of Act of Terrorism," which is a Class A Felony (39-13-805). THP went to the Magistrate to secure an arrest warrant, then to the Judge to secure a search warrant for Semans and his residence.
Tennessee Department of Safety and Homeland Security leadership was briefed on the situation, Semans' past criminal history, along with the recommendation by the DA's office and elected to have THP Special Operations execute the arrest and search warrants.
Around 10:45pm, THP Special Operations served the warrants on Semans and he was taken into custody without incident. He was transported to Humphreys County Jail on a $1,000,000 bond. The house was secured and searched, resulting in a cell phone and tablet being taken for further analysis. No weapons were found. The Humphreys County Sheriff's Office assisted with the search warrant and provided security of the residence during the investigation. THP Troop A also responded and assisted the investigation. The United States Secret Service will be following up with Nathan Semans.
"We have always valued and appreciated our partnership with the media. Thanks to an alert and forward thinking employee at News 2, we were able to investigate this threat and make our community and state safer," said Tennessee Department of Safety and Homeland Security Commissioner Jeff Long.
"This is a textbook example of "See Something, Say Something." We encourage anyone who witnesses something or learns of information that doesn't add up, that can or will bring harm to someone, to please contact law enforcement to investigate. We take all threats seriously. I especially want to thank all the dedicated employees, agencies, and elected officials that worked quickly and diligently to bring this man into custody," Long stated.
"When we work together for the common good of our community, we are all safer," said Tennessee Highway Patrol Colonel Dereck R. Stewart. "I am so proud of the process, the teamwork and partnerships that worked together seamlessly to prevent a possible very serious situation. I am thankful that WKRN-TV contacted our department, for if we had not received this notification, then it is very possible that the narrative of this release could have been tragically worse."
The Tennessee Department of Safety and Homeland Security's (www.TN.Gov/safety) mission is to serve, secure, and protect the people of Tennessee.