Topic: Tennessee State Capitol
Nashville, TN – On Sunday, June 15th, 2020 there was a demonstration held on the Tennessee State Capitol grounds. At 10:30pm troopers issued a warning that at 11:00pm anyone remaining on the Capitol grounds would be arrested.
«Read the rest of this article»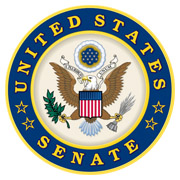 Washington, D.C. – More than 118 rural hospitals have shut their doors in the past ten years, leaving huge gaps in care for communities in need. In Tennessee alone, we've lost eleven rural hospitals and I'm concerned more closures may be on the horizon.
At the National Rural Health Association's annual conference, I discussed my bipartisan Rural Health Agenda, which will expand rural health clinics and rural health departments, attract doctors and other health care professionals to rural areas, and jumpstart the use of telemedicine.
«Read the rest of this article»
Nashville, TN – Today, Monday, January 27th, 2020, Tennessee Governor Bill Lee announced that he will deliver his second State of the State address to the Tennessee General Assembly and fellow Tennesseans on Monday, February 3rd at 6:00pm CT.
The joint session will be aired statewide and take place in the House Chamber in the Tennessee State Capitol.
«Read the rest of this article»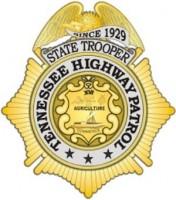 Nashville, TN – On August 21st, 2019, the Tennessee Department of Safety and Homeland Security (TDOSHS) received an email from WKRN-TV, NEWS 2 alerting that they received a threating email from a man named Nathan Semans.
In the email, Semans expressed his displeasure towards President Trump stating, "Look if you don't run story I'm going to state capital to blow someone's brain out. I don't look good at the moment cause the tyranny of what trump did, the nature of this call is secret. You think I'm kidding trump belongs in the dumpster from a cool kid. Knock it off I'm human. I'll immediately leave this country on a double once my passport clears, I'm sick of this nonsense and bologna hanging around that trumps the perfect American, hallelujah against trump I recommend you forward to the table of the news room or I join ISIS to seek revenge."
«Read the rest of this article»
Senator Marsha Blackburn
Tennessee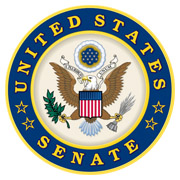 Washington, D.C. – Our new Nashville Office will open on March 1st.

I am thrilled to announce we will open our new Nashville office on March 1st. The address will be 3322 West End Avenue, Suite 610, Nashville TN 37203. It will be the sixth and final office we open in Tennessee.
The opening of the Nashville office will complete our in-state set-up. We are the first of the freshmen U.S. Senate offices to have all of our state offices up and running. Since being sworn in on January 3rd, we have been working each and every day to serve Tennesseans across the state.
«Read the rest of this article»
Written by Curtis Johnson
Tennessee State Representative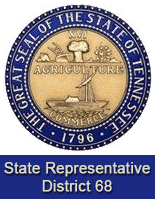 Nashville, TN – Tennessee Representative Joe Pitts was honored Thursday, March 29th, 2018 on the House Floor for his twelve years of service to his constituents in the 67th District and the citizens of Tennessee.
Rep. Pitts earlier this year announced that he would not run for re-election to the House.
His wife, Cynthia, joined him on the House Floor.
As for his future plans, Rep. Pitts said, "I don't know what my future holds, but I know who holds my future."
«Read the rest of this article»
Written by Robert Neitzke
Youth In Government Advisor

Clarksville, TN – The 65th Annual Tennessee YMCA Youth In Government Capitol Conference was held March 1st-4th, 2018 in the State Capitol in Nashville.
Clarksville Academy had 29 delegates participate in the Youth Legislature conference.
«Read the rest of this article»
Nashville, TN – Tennessee Governor Bill Haslam issued this statement today regarding the bust of Nathan Bedford Forrest in the State Capitol:
"My position on this issue has not changed – I do not believe Nathan Bedford Forrest should be one of the individuals we honor at the Capitol. The General Assembly has established a process for addressing these matters and I strongly encourage the Capitol Commission and the Historical Commission to act."
Written by Curtis Johnson
Tennessee State Representative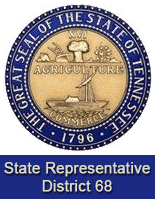 Nashville, TN – On Wednesday, March 15th, U.S. President Donald Trump arrived in Nashville to honor President Andrew Jackson at his tomb, on his 250th birthday. The President addressed members of the Tennessee General Assembly at the Hermitage before making his way back to Nashville to speak before thousands of supporters.
The Municipal Auditorium was quickly filled to capacity; 30,000 supporters were unable to enter the venue after hours of waiting. The line at the auditorium developed early in the morning, and by the late afternoon, the line stretched the length of James Robertson Parkway, around the Capitol building, and back down Charlotte Street.
«Read the rest of this article»
Written by Joe Pitts
Tennessee State Representative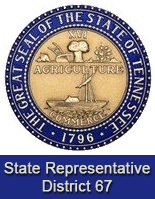 Nashville, TN – Hiring Preferences for Veterans – House Bill 165/Senate Bill 209 (Senator Mark Green, R-Clarksville) passed the House of Representatives by a unanimous vote. The Senate Commerce and Labor Committee also passed the legislation by a unanimous vote on March 7th, 2017. It should be heard in the full State Senate next week.
"Thank you to my colleagues in the House for their support of this legislation to help the business community hire veterans and family members of veterans. This was indeed a group effort beginning with the Montgomery County Veterans Coalition and the hundreds of veterans who descended on Nashville last month to push for passage. That support made the difference," Tennessee State Representative Joe Pitts said.
«Read the rest of this article»