Topic: Tom Franklin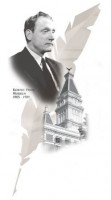 Clarksville, TN – If you weren't there, you should have been. Clarksville Writers' Conference attracted not only 70 or so attendees but a dozen or more published writers who brought to the stage star power no where else available in this area.
Take, for instance, Frye Gaillard, writer-in-residence at the University of South Florida and author of more than 20 books, who spoke at the superb gala dinner at The Point, the lovely dining room on the Cumberland River edge, just at sunset on Thursday night.
Gaillard reminded the hundred or more guests at the dinner that just across the river is Benfolly, the home of Allen Tate and Caroline Gordon, where the Fugitives, including luminaries like Robert Penn Warren, were fond of gathering.
«Read the rest of this article»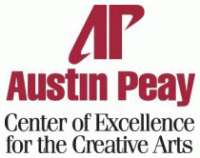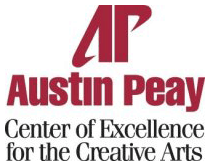 Clarksville, TN – The Clarksville Arts & Heritage Council is partnering with the Austin Peay State University Center of Excellence for the Creative Arts, the APSU President's Office and the Tennessee Arts Commission to once again bring acclaimed authors and poets to town for the Ninth Annual Clarksville Writers Conference.
The event will be June 6th and 7th at the APSU Morgan University Center.
«Read the rest of this article»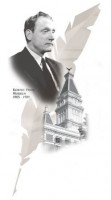 Clarksville, TN – The Clarksville Arts and Heritage Development Council, in partnership with Austin Peay State University and the Tennessee Arts Commission, is pleased to announce the Ninth Annual Clarksville Writers Conference, being held June 6th and 7th, 2013, on the campus of Austin Peay State University.
We are very honored to have as this year's keynote speaker Frye Gaillard, who has written extensively on Southern race relations, politics and culture as the author or editor of over twenty books, including Cradle of Freedom: Alabama and the Movement That Changed America and The Books That Mattered: A Reader's Memoir.
«Read the rest of this article»
A Remembrance and Celebration of the Life of William Gay at Landmark Booksellers in Franklin on Friday, June 29, was one of the most memorable evenings of my life.
Special guests included Sonny Brewer, founder of Over the Transom Bookstore in Fairhope, Alabama, as well as the annual literary conference, Southern Writers Reading, and the Fairhope Center for Writing Arts, was a close friend of William. Chris Gay, one of William's two sons, is a songwriter, singer and guitarist. Both shared their memories of William to an eager audience of listeners.
The memorial service was held at Landmark Booksellers, 114 East Main Street in Franklin, TN just off the town square. The store is a reader's paradise with floor-to-ceiling bookcases filled with literary gems, both rare and new, tempting the reader to load a car or truck or trailer with books of every variety. The store's walls feature black-and-white pictures of famous Southern authors, especially those from Tennessee. Owners Joel and Carol Tomlin are warm, inviting and extremely knowledgeable about both the books they sell and the many authors represented there. They too were close friends of William Gay who had five readings at Landmark Booksellers over the years with Sonny Brewer attending four of them.
«Read the rest of this article»
This is an unedited speech given on Thursday, June 7, 2012, at the Eighth Annual Clarksville Writers' Conference dedicated to the memory of Tennessee author, William Gay.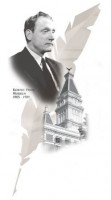 I'm nobody! Who are you? Are you nobody, too? Then there's a pair of us — don't tell! They'd banish us, you know. How dreary to be somebody! How public, like a frog. To tell your name the livelong day To an admiring bog!
That's the way Emily Dickinson said it, of course. When I arrive at the Clarksville Writers' Conference every year and see all these fabulous writers whose books are actually best sellers or aiming at that distinction, I have a hard time not feeling like I'm nobody.
William Gay had to have a little of that feeling in his soul when he arrived to give a reading to the admiring mobs—that is after the 40 odd years of not being published initially. He didn't go to college but he was probably much more highl educated than many people with a Ph.D. He paid his dues in society with hard work—some of it physical, most of it mental. He read, he absorbed, he learned, he translated what he saw in life onto the written page.
«Read the rest of this article»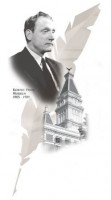 "I'm on my fourth novel now," Tom Franklin tells the Seventh Annual Clarksville Writers' Conference. "Hell at the Breech was a novel I hated to write. I'm one of those novelists who loves to have written, not to write."
Tom Franklin, former John and Renee Grisham Writer-in-Residence at the University of Mississippi (Ole Miss) at Oxford and New York Times best-selling author of Crooked Letter, Crooked Letter, is married to poet Beth Ann Fennelly; together they have three children. When Tom took the microphone to give his first lecture at APSU last week, Beth Ann and he had just completed the journey from Oxford—with all three children—in a minivan.
«Read the rest of this article»
This is the first of a series of articles about the Seventh Annual Writers' Conference held at Austin Peay University on July 14th-15th, 2011.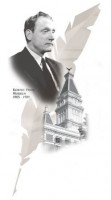 Clarksville, TN – Presented by Clarksville Arts & Heritage Development Council with a grant from Tennessee Arts Commission, the Clarksville Writer's Conference was held in last week in Austin Peay State University's Morgan University Center. The Conference drew people from all over the United States for a wonderful banquet, along with two days of book readings and writing workshops.
Writing is not a job or a hobby or a profession. Writing is a compulsion. People who are writers write because they must. It is usually the way they process the world around them and if they don't write, they feel like they are not living, only existing.
«Read the rest of this article»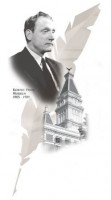 Clarksville, TN – It's hard to believe that almost a year has gone by since I was hearing Rheta Grimsley Johnson, William Gay, Chuck Sambuchino, Tom Franklin and other writers who spoke at last year's fantastic Clarksville Writers' Conference at Austin Peay State University. Yet here it is—time again to sign up for this year's conference which will be held on July 14th – 15th
One of the best things for many of us is that the conference is being held in the middle of July this year rather than near the end as it was in former years. (At least for me, that will give me more time to write up what I heard there so that I can share it with you.) The timing will also allow you have to schedule other activities (like writing your book!) before summer ends. «Read the rest of this article»
Now the John and Renee Grisham Writer in Residence at Ole Miss (University of Mississippi), Tom Franklin is author of Poachers, a collection of short stories; and novels, Hell at the Breech, Smonk, and his forthcoming Crooked Letter, Crooked Letter. His short stories have appeared in anthologies like New Stories from the South; The Year's Best, 1999; Best American Mystery Stories, 1999 and 2000; Best Mystery Stories of the Century. He edited with his wife, poet Beth Ann Fennelly, The Alumni Grill: Anthology of Southern Writers Volume II.
Born in Dickinson, Alabama, Tom describes himself as a nonhunter in a hunting family and the first person in his family to be a college graduate. He said his work has been called "industrial Gothic." He had held jobs like being a heavy equipment operator at a sandblasting grit factory, being employed at hazardous chemical clean-up sites, and working as a clerk in a hospital morgue.
«Read the rest of this article»
"Poetry is the best method of understanding the human soul"–Beth Ann Fennelly
If there is a poet that understands the human soul it is Beth Ann Fennelly. As she read "3mths after having a baby" from her aptly named book Tender Hooks, she hooked all that were in attendance and tapped into the core of motherhood itself.
Fennelly is an Associate Professor of English at the University of Mississippi. Along with the 2004 publication of Tender Hooks, she is author of  A different kind of hunger (1997) Great with Child: Letters to a young mother and most recently the daring Unmentionables:Poems. Her 2002 book Open House: Poems won her the 2001 Kenyon Review Prize in Poetry for a 'First Book'.

«Read the rest of this article»