Topic: Total Solar Eclipse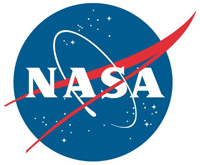 Greenbelt, MD – NASA says as Chile and Argentina witnessed the total solar eclipse on December 14th, 2020, unbeknownst to skywatchers, a little tiny speck was flying past the Sun — a recently discovered comet.
This comet was first spotted in satellite data by Thai amateur astronomer Worachate Boonplod on the NASA-funded Sungrazer Project — a citizen science project that invites anyone to search for and discover new comets in images from the joint European Space Agency (ESA) and NASA Solar and Heliospheric Observatory, or SOHO.
«Read the rest of this article»

Clarksville, TN – When Dr. Alisa White assumes the presidency at Sam Houston State University in early August, she will leave Austin Peay State University (APSU) knowing she delivered on the promise she gave on a spring day five years ago.
«Read the rest of this article»

Clarksville, TN – A new year is quickly approaching, bringing with it the promise of a new decade at Austin Peay State University (APSU). Here's a look back at some of the milestones that took place on the APSU campus during the last 10 years.
«Read the rest of this article»
Austin Peay State University

Clarksville, TN – NASA recently honored Austin Peay State University with its Marshall Space Flight Center Group Achievement Award for the University's help during the 2017 Great American Eclipse.
«Read the rest of this article»

Clarksville, TN – The All State, student newspaper at Austin Peay State University, earned two first place awards in Best News Editorial Artist/Illustrator and On-site Op-ed Writing and eight additional awards from the annual Southeast Journalism Conference during on Friday, February 16th, 2018.
«Read the rest of this article»
Written by Jen Rae Wang / Allard Beutel
NASA Headquarters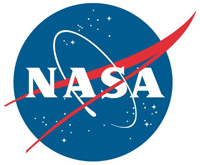 Washington, D.C. – The Moon became a key focus point for NASA in 2017, whether it was blocking out the Sun during one of the most-viewed events in U.S. history, or reinvigorating the agency's human space exploration plans.
One of the numerous NASA-related activities and actions the Trump Administration did in 2017 was to reconstitute the National Space Council. During its first meeting on October 5th, Vice President Mike Pence directed NASA to develop a plan to help extend human exploration across our solar system, and return astronauts to the Moon in preparation for human missions to Mars and other destinations.
«Read the rest of this article»

Clarksville, TN – Austin Peay State University, which turned 90 in April, experienced another big year, with new buildings and programs transforming the campus over the last 12 months.
Women's volleyball and men's football electrified the community this fall, and in August, thousands of people cheered as the afternoon sky went dark for nearly two minutes. As this 90th year comes to an end, here are some of the major stories that came out of Austin Peay in 2017.
«Read the rest of this article»
Written by Staff Sgt. Todd Pouliot
40th Public Affairs Detachment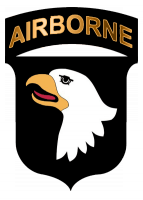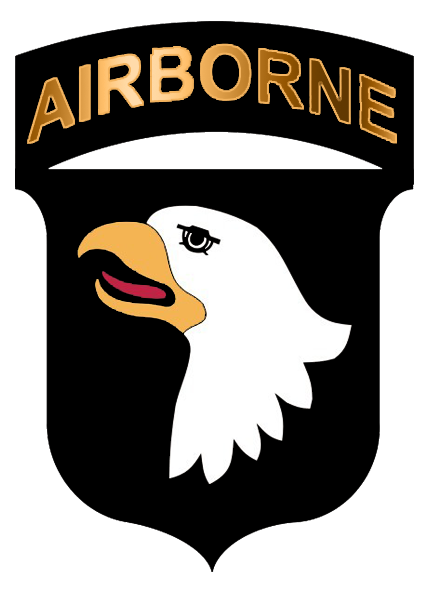 Hopkinsville, KY – Thousands of people, many visiting from other states and from around the world, converged on Hopkinsville, which dubbed itself "Eclipseville," August 19th, 2017 in anticipation of Monday's total solar eclipse.
The city, located 20 miles north of Fort Campbell, hosted its annual Summer Salute Festival August 18th-20th, providing visitors a myriad of food, games, music and activities.
The 101st Airborne Division provided the Big 5 Band that performed, August 19th, as part of its commitment to support the robust relationship it has with Hopkinsville.
«Read the rest of this article»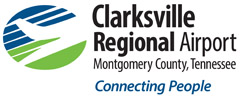 Clarksville, TN – The Great American Eclipse of 2017 on August 21st was a once-in-a-lifetime event for many in Clarksville. But for Clarksville Regional Airport it was also a historic milestone that eclipsed all previous single day aircraft traffic records at the public-use airport.
The airport embraced its role as the "front door to Middle Tennessee" and invited people from across the world to fly-in to the facility located near the Tennessee-Kentucky state line to experience the total solar eclipse.
«Read the rest of this article»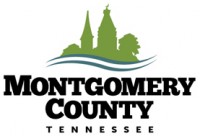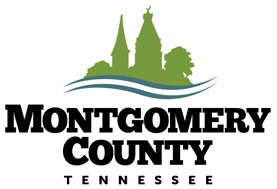 Clarksville, TN – On Monday, August 21st, 2017, Montgomery County Parks and Recreation held a Total Solar Eclipse viewing event at RichEllen Park. The event started at 10:00am and lasted until 3:00pm. The event was free and open to the public.
Hundreds of people came out to enjoy the park, good food and mingle with neighbors, family and friends. Montgomery Central Little League was manning the concession stand making fresh hamburgers, hotdogs, etc, available for purchase. All proceeds from concessions sales went to the League.
«Read the rest of this article»