Clarksville, TN – Austin Peay State University, which turned 90 in April, experienced another big year, with new buildings and programs transforming the campus over the last 12 months.
Women's volleyball and men's football electrified the community this fall, and in August, thousands of people cheered as the afternoon sky went dark for nearly two minutes. As this 90th year comes to an end, here are some of the major stories that came out of Austin Peay in 2017.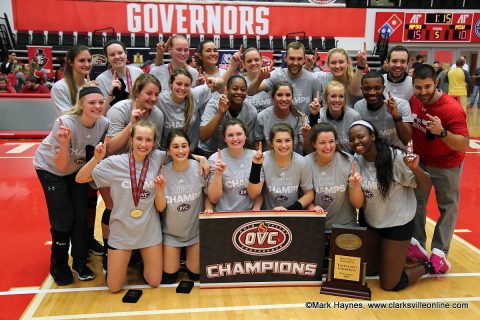 Last February, the APSU Office of University Advancement relocated to 318 College Street, marking the beginning of APSU's expansion into downtown Clarksville. The building was named the Jenkins Building in honor of Don Jenkins, CEO of Jenkins and Wynne Ford-Lincoln-Honda, and his family.
In March, Men's Basketball Coach Dave Loos, the winningest coach in APSU and Ohio Valley Conference history, retired, bringing his legendary 27-year career at Austin Peay to a close.
On April 26th, President Alisa White and her husband, Elliott Herzlich, commemorated the University's 90th anniversary with a special ceremony and tree planting. The event took place on the lawn in front of the Browning Building, and included the presentation of special proclamations from the city, county and state.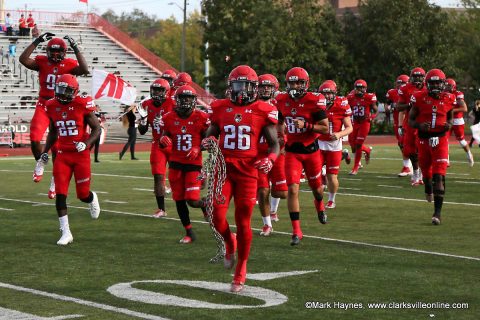 In April, Matt Figger was named Austin Peay's 12th men's basketball coach. He previously served as Frank Martin's recruiting coordinator and assistant coach from his tenure at Kansas State through this year's Final Four run with South Carolina.
In June, the Tennessee Higher Education Commission approved Austin Peay's first engineering program, allowing the University to begin offering a Bachelor of Science in Engineering (B.S.E.) degree, with a major in engineering physics next fall.
A few months later, the University's College of Science and Mathematics was renamed the APSU College of Science, Technology, Engineering and Mathematics (STEM), making it the only College of STEM in the state.
In late June, Austin Peay unveiled a newly redesigned website, creating a stronger digital presence for the 90-year-old institution. The new www.apsu.edu makes use of a cleaner design, focusing on images and videos that highlight the campus for potential students.
Around 1:25pm on Monday, August 21st, hundreds of people cheered in the near-dark inside Austin Peay State University's Fortera Stadium. At that moment, the moon passed over the sun during a total solar eclipse, and people from as far away as France and Finland came to APSU's PeayClipse Celebration to experience the celestial event.
On September 12th, the University officially opened the new Art + Design Building—a $21.3 million, 46,000-square-foot facility. Spaces in the building are named in honor of Judge Sam and Dee Boaz, June Love Heydel, Tom Malone and Charlsie Malone Halliburton, Marlon and Linda Crow, Barbara Beach, Jim and Dottie Mann and US Bank, honoring retired vice president Joyce Taylor Norris.
In November, the College of Business opened the new Larry W. Carroll Financial Trading Center.
The Center features the Dr. Mark and Camilla Green Stock Exchange Ticker Display and the John K. Hopson Innovation Rooms.
The APSU volleyball team was Ohio Valley Conference champion, earning an appearance in the NCAA Tournament.
The APSU football team ended the nation's longest losing streak with its historic winning season this year, with a 7-1 conference mark and an 8-4 overall record. Additionally, all-time attendance records were broken in Fortera Stadium, reaching a near-capacity crowd with 9,428 in attendance for the Governors' 38-31 Homecoming victory over Southeast Missouri.
Video