Topic: trees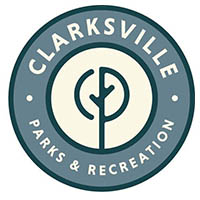 Clarksville, TN – Clarksville Parks and Recreation Department staff and 16 Northeast High School ROTC students teamed to plant 25 trees at Billy Dunlop Park.
A matching grant from the State of Tennessee's Agricultural Enhancement Program paid for the trees, which will serve as a riparian buffer to protect the park's riverbank from erosion.
The riparian buffer, planted February 15th, 2020 is one piece of a larger improvement project at Billy Dunlop Park that includes renovations to the pavilion and accessible restrooms.
«Read the rest of this article»

Clarksville, TN – The Arbor Day Foundation has named CDE Lightband a 2020 Tree Line USA® in honor of its commitment to proper tree pruning, planting and care in the provider's service area.
Tree Line USA, a partnership between the Foundation and the National Association of State Foresters, recognizes public and private utilities for pursuing practices that protect and enhance America's urban trees.
«Read the rest of this article»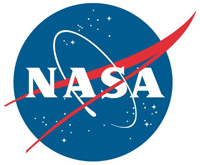 Pasadena, CA – A new NASA study shows that over the last 20 years, the atmosphere above the Amazon rainforest has been drying out, increasing the demand for water and leaving ecosystems vulnerable to fires and drought. It also shows that this increase in dryness is primarily the result of human activities.
Scientists at NASA's Jet Propulsion Laboratory in Pasadena, California, analyzed decades of ground and satellite data over the Amazon rainforest to track both how much moisture was in the atmosphere and how much moisture was needed to maintain the rainforest system.
«Read the rest of this article»
Clarksville, TN – Clarksville Parks and Recreation and Clarksville Street Department workers will gather at 7:00am Sunday, October 6th, 2019 to begin planting 15 new trees and adding 10 new planters along the 100 block of Franklin Street in Downtown Clarksville.
«Read the rest of this article»
Clarksville, TN – On Tuesday, July 9th, 2019, Clarksville Mayor Joe Pitts announced that City officials have revised the plan for replacing trees and landscape elements along Franklin Street in Downtown Clarksville.
Essentially, the new plan calls for replanting fewer trees than were removed earlier this year, and adding concrete planters filled with grasses and flowers matching the landscaping used at nearby Downtown Commons.
«Read the rest of this article»
Tennessee Department of Agriculture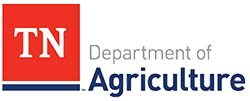 Nashville, TN – Care for young trees during the summer, and they'll grow up to offer you protection from the sun for years to come says the Tennessee Department of Agriculture.
As the fiercest weeks of summer continue, lawns filled with valuable trees and other perennial plants are at risk from scorching heat and, sometimes, limited rain.
«Read the rest of this article»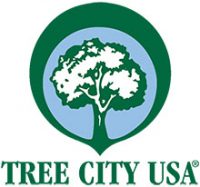 Clarksville, TN – The Clarksville Tree Board is happy to announce that they are starting a "Big Tree" contest, previously known as "Champion Tree".
The contest aims to involve the public in developing our large tree inventory, while raising awareness of the benefits trees provide to our area.
Trees reduce air and water pollution and help increase the beauty and livability of our community.
«Read the rest of this article»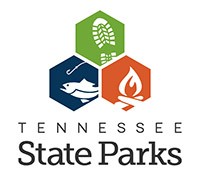 Nashville, TN – Tennessee State Parks, in partnership with the Department of Agriculture Division of Forestry and The Nature Conservancy, is advising the public of a new policy regarding bringing firewood into parks.
Beginning June 1st, Tennessee State Parks will advise visitors to use certified heat-treated wood. The new policy aims to prevent or slow the introduction of exotic insects or diseases into parks that could otherwise threaten the health of our trees and forests.
«Read the rest of this article»

Clarksville, TN – With 110 acres of green space and a diverse number of trees planted, located and maintained on campus, the efforts of Austin Peay State University staff and students have been honored by the Arbor Day Foundation with the University's first designation as a Tree Campus USA institution.
"This was the first time that the University has gone through the application process, and it is a recognition of the collaborative environment we have at Austin Peay," Wes Powell, assistant director, landscape and ground, said. "We had members of the University, as well as the community come together for the conservation and preservation of our natural resources."
«Read the rest of this article»
Clarksville, TN – Dunbar Cave State Natural Area has been a State Park since 1973. The cave and its surrounding 110 acres have considerable scenic, natural and historical significance. The entrance offered shelter to prehistoric Native Americans as far back as 10,000 years.
Dunbar Cave State Natural Area will present many nature programs during the year. There are programs for children and adults.
Some of the upcoming events include: Trees, Insects, Recovery Trail Hike, Port Royal Hike and Cleanup, Recovery Trail Hike and Trail Hike and Park Cleanup.
«Read the rest of this article»