Topic: Unitarian Universalist Fellowship
This Sunday, January 25th, heralds another opportunity to experience heart-rending stories from the women of Magdalene House. Many of their transformational journeys brought them from the deep discomfort of drug abuse, violence and/or prostitution to the empowerment of making and selling products of comfort.
Their founder/director, Episcopal priest, Becca Stevens' latest book, "Find Your Way Home," is an inspirational compilation of these remarkable women's transitions from harsh street life to comforting mutual support. «Read the rest of this article»
The spirit of the "holiday season," which is kicked off by Thanksgiving, is buoyed by hopeful, upbeat music and encouragement to express good will to all, but is often squelched by frenetic desires to do too much. That overwhelming energy zap can be circumvented in at least three inspirational ways by the women of Magdalene House, who will speak on Sunday, December 7 at 10:30 a.m. at the Unitarian Universalist Fellowship of Clarksville.
What can this program do for you?
1. You'll give yourself the gift of absorbing astonishing stories of hope and even self-redemption. Even though I contend personally that we're all already "redeemed" just as we are, I've noticed that a process of self-acceptance ("love" if you will) must be honored. Magdalene House offers women who have fallen into prostitution and drug abuse the opportunity to change those influences through group support. In a November 3 Nashville City paper article, Nate Rau quotes a Magdalene House participant, ". . . it's the love, the support. . . They're not judgmental." The success rate of approximately ¾ of graduates never returning to prostitution or drugs speaks for itself. Founder/Director and Episcopal priest Becca Stevens told Rau, "We ask people to give in gratitude for all they have been given." «Read the rest of this article»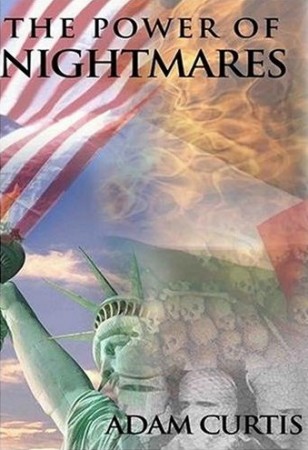 The Power of Nightmares (Part 1) is being shown this Friday, August 1, at 7 p.m. at the Unitarian Universalist Fellowship, 3053 Highway 41A South. The screening is a continuation of the UU First Friday Film program.
Adam Curtis showed us in Century of Self a key way of controlling the masses is by making people good consumers. Make people want things they do not need by appealing to their secret desires. Come to present time in The Power of Nightmares, where terror and torture and the fear of such has become the new tools of control by governments.
About the movie: For a time politicians promised to create a better world. When this dream lost its promise, politicians were simply seen as managers. Their power to control has returned as their job became rescuing us from dreadful dangers. Much of the terrorism threat is a fantasy that is an exaggerated and distorted dark illusion spread by governments, security services, and the international media. «Read the rest of this article»
Part 4 of A Century of Self will be screened for First Friday Film at the Unitarian Universalist Fellowship at 3053 Highway 41-AS at 7 p.m. tonight. Admission is free.
The film is approximately 1 hour long and a discussion follows the film.
A Century of Self is fascinating look at how America's masses were/are controlled through the use of Freud's psychology. We've looked at how advertisers used this psychology to sell us things we do not need. Now we will look at how the government used/uses it to control us for its desires.
To find the UU Fellowship, drive south on Madison, 1.9 miles past the Wal Mart. Bring snacks to share if you wish.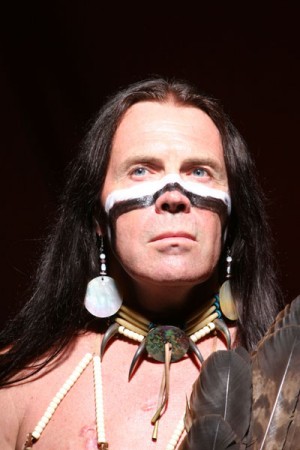 I learned through meditation that when I imagine a line between myself and the center of the earth, my body feels safe and can release old emotions and energy (like worry or seriousness) that I'm done with. When I am "grounded", or imagining that connection, people also feel very comfortable around me. When I am not grounded, I am an easier target for someone to pick on me, because I'm more like a bird with no feet on the ground:I look vulnerable and unprotected. I've noticed that when I am practicing being grounded, people flock to me. They subconsciously are attracted to the idea of their bodies and spirit feeling safer and connected to the earth also.

J.J. Kent, the most grounded person I have ever met, teaches Lakota spiritual laws based on this connection to the Earth. J. J. uses his good voice to do public speaking and flute recordings, and on Saturday, April 19th, he will be featured speaking at Rivers and Spires in downtown Clarksville around noon. He will also speak to the Unitarian Universalist Fellowship in Clarksville on May 11, 2008. «Read the rest of this article»
The First Friday Film night will present a viewing of Century of Self this Friday at the Unitarian Universalist Fellowship of Clarksville's meeting hall. Century of Self is a four part documentary by BBC producer Adam Curtis that investigates the role of public relations in influencing public opinion. It shows how the ideas of Sigmund Freud on the unconscious were used by his nephew, Edward Bernays, to develop the field of public relations and how public relations is used by corporations and by governments to manipulate and control the masses.
The first two parts of the documentary will be shown this Friday and will be about 2 hours long. The final two parts of Century of Self will be presented next month. The showing will start promptly at 7:00 PM Friday. The UUFC meeting hall is located on Madison Street, 1.9 miles past the bypass headed toward Nashville, on the left side of the street.  The address is 3053 Highway 41A South (Madison becomes 41A South)  Call 920-5390 with questions.  Bring snacks and drinks to share if you wish.  Free and open to the public.
The Clarksville screening of UnCounted, a film targeting issues in electronic voting, drew fifty people to the Unitarian Universalist Fellowship Friday evening, filling the screening room to capacity for this special event. The film's producer, Patricia Earnhardt, and activist Bernie Ellis, addressed the group and fielded questions about the film and the increasing controversy over the accuracy and security of electronic voting machines.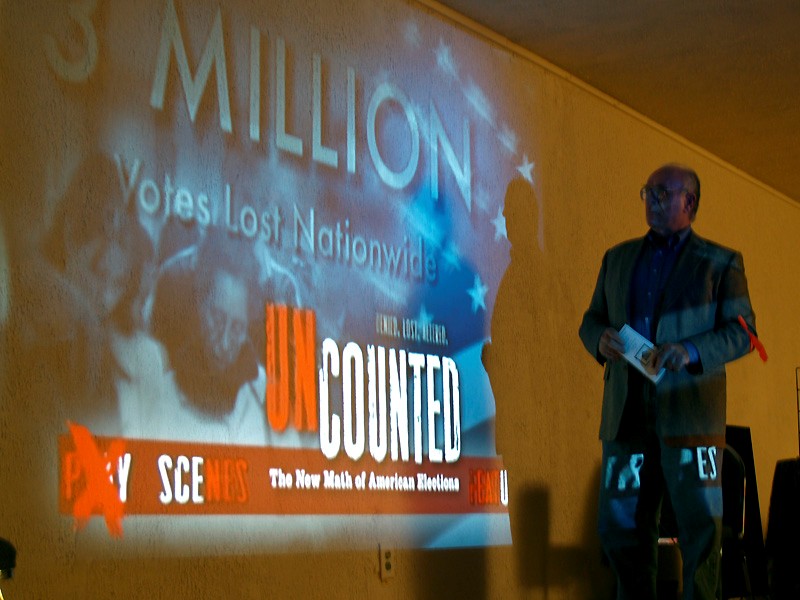 Bernie Ellis introduces "UnCounted"
Producers describe UnCounted as "an explosive documentary that shows how the election fraud that changed the outcome of the 2004 election led to even greater fraud in 2006 — and now looms as an unbridled threat to the outcome of the 2008 election. This controversial film examines…how easy it is to change election outcomes and undermine election integrity…" «Read the rest of this article»
Barry Kitterman (above right) of the Unitarian Universalist Fellowship accepted a certificate of appreciation from Nancy McPherson, founder of Underwater Warriors, for a contribution in support of the rehabilitation work this non-profit center offers soldiers recovering from injuries sustained in the Iraq and Afghanistan war. «Read the rest of this article»

On Sunday, July 8th, members of Clarksville's Islamic Center will visit the Unitarian Universalist Fellowship.   Dr. Hassan Said and Mr. Hatem Shah will share a presentation on Islam.   The Unitarian Universalist is committed to a free exchange of religious thought.  Service starts at 10:30 a.m.  All are welcome.Unitarian Universalist Fellowship of Clarksville
3053 Highway 41A South
Clarksville
The Unitarian Universalist Fellowship is sponsoring free films for the public on the first Friday of each month at 7pm.
This month's film is the "The Wooden Camera" which comes from S. Africa and tells a compelling story of faith and friendship as two boys make a simple choice that alters their lives forever.  Come join us in fellowship as we watch this award winning film.  This film is not rated but if it were it would probably be PG13. Bring snacks to share if you wish.
Admission is free, donations accepted.
Friday, Jan. 5th at 7:00 p.m.

Unitarian Universalist Fellowship
3053 Highway 41A South
Clarksville, TN 37042

For more information contact David Boen at (931) 920-5390