Topic: United States-Mexico Border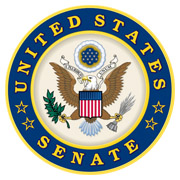 Washington, D.C. – On Sunday, I visited the U.S.-Mexico border in Arizona and met with Sheriff Mark Lamb, Sheriff Mark Dannels, and local ranchers to expose the chaos caused by President Joe Biden's administration's open-border policies.
It is abundantly clear that we are facing not only a humanitarian crisis, but also health and safety crisis. This week, I joined my colleagues in the Senate to close dangerous loopholes in the law by introducing the Stopping Border Surges Act. Until we secure our southern border, every town is a border town, and every state is a border state.
«Read the rest of this article»