Topic: U.S. economy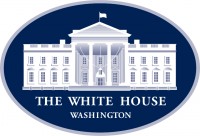 Washington, D.C. – "As the U.S. special representative for Iran, I receive complaints regularly about Voice of America's Persian service. Iranian viewers say its American taxpayer-funded programming often sounds more like the 'Voice of the mullahs' than the 'Voice of America,'" U.S. Special Representative for Iran Brian Hook writes in the New York Post.

"This is a priority for the Donald Trump administration, because supporting the Iranian people includes giving them access to independent and truthful reporting."
«Read the rest of this article»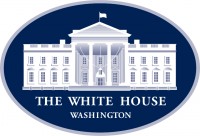 Washington, D.C. – With the Lincoln Memorial as a backdrop, President Donald Trump took questions from Americans for 2 hours last night as part of a Fox News Virtual Town Hall.

"We never had a more beautiful set than this," the President said.

Together, Americans are beating this COVID-19 Coronavirus. After months of slowing the spread of disease, our country is prepared for the next stage in this fight.
«Read the rest of this article»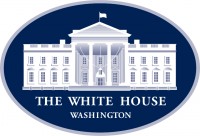 Washington, D.C. – On Thursday, April 20th, 2020, the Bureau of Economic Analysis (BEA) released its advance estimate of U.S. GDP for the first quarter of 2020.
BEA estimates that real GDP contracted 4.8 percent at an annual rate in the first quarter of 2020, the first decline in six years. In comparison, real GDP expanded 2.5 percent annually over the first three years of the Donald Trump Administration.
This release confirms that COVID-19's unprecedented adverse shock to the economy brought an end to the longest economic expansion in U.S. history.
«Read the rest of this article»

Seattle, WA – Home sales slipped and the number of homes listed for sale plunged as the United States COVID-19 Coronavirus crisis turned into a national emergency in March, according to a new report from Redfin (www.redfin.com), the technology-powered real estate brokerage.
However, the U.S. median home sale price continued to increase, gaining 7.1% year over year and 3.3% month over month to $303,200.
«Read the rest of this article»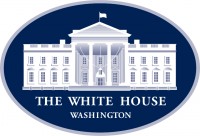 Washington, D.C. – "Lawmakers and the Donald Trump administration reached an agreement on an estimated $2 trillion stimulus package aimed at shielding the United States economy from the worst consequences of the coronavirus pandemic," Joshua Jamerson and Andrew Duehren report for The Wall Street Journal.

The relief package "will provide direct financial checks to many Americans, drastically expand unemployment insurance, offer hundreds [of] billions in loans to both small and large businesses, and provide health care providers with additional resources as the virus spreads."
«Read the rest of this article»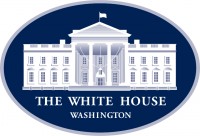 Washington, D.C. – While Democrats in Congress stall on economic relief for American workers and businesses, President Donald Trump is standing up for all those affected by this global pandemic.

Today, President Donald Trump and Vice President Mike Pence held a "virtual townhall" with Fox News from the White House.
«Read the rest of this article»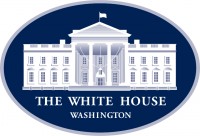 Washington, D.C. – President Donald Trump is marshaling every resource at America's disposal to fight against the global Coronavirus (COVID-19) pandemic. He's grateful to our nation's local leaders, doctors, nurses, law enforcement, and first responders who are waging this battle on the ground.

They need all the help they can get—and so do American workers and businesses. Every American family deserves immediate relief and certainty in this difficult time.
«Read the rest of this article»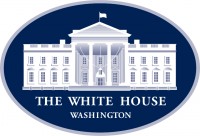 Washington, D.C. – "I have participated in tabletop exercises involving pandemic response; indecision is both seductive and dangerous, as Japan and South Korea are finding out," former Senator Jim Talent writes for Fox News. President Donald Trump, on the other hand, responded quickly and effectively, shutting down flights from China in January to give officials time to prepare.

"Trump's style of leadership is on balance a plus in this kind of a crisis. He is neither afraid to make decisions nor overly concerned about being criticized for the decisions he makes. That is vital."
«Read the rest of this article»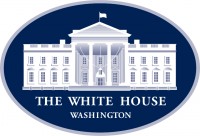 Washington, D.C. – The U.S. labor market continues to build on its impressive gains over the past three years of the Donald Trump Administration. According to the Bureau of Labor Statistics' monthly Employment Situation release, nonfarm payroll employment increased by 273,000 in February—adding nearly 100,000 more jobs than market expectations.
Additionally, preliminary payroll growth estimates for January and December were revised upward by a total of 85,000 jobs, bringing the monthly average over the past three months to 243,000 new jobs.
«Read the rest of this article»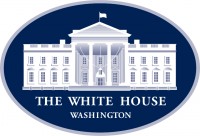 Washington, D.C. – America's slow recovery from the Great Recession gave left-wing "experts" a fresh talking point: "secular stagnation." They excused low growth under former President Barack Obama as a new normal. Lost factory jobs and low wages were merely a sign of the times.

They were wrong. The first 3 years of the Donald Trump Economy prove that low growth is far from inevitable.
«Read the rest of this article»