The weekly Clarksville Parks and Recreation Department Recreation Report provides Clarksvillians with a glimpse at the activities and events that are available from the Parks and Recreation Department for them to enjoy together as a family. This weeks highlights include:
Clarksville Community Centers in full swing
Movies in the Park
Don't miss the Downtown Market
Images from Jammin' in the Alley
«Read the rest of this article»
The Annual Clarksville Writers' Conference opened with a full schedule for the participants. A diverse group of writers gave the participants a cross section of experience to draw upon.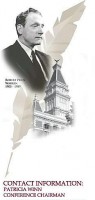 Presentations included readings of their works to workshops focusing on elements of writing, style, character and story development. A new feature at this year's conference is the opportunity for writers or other interested participants to meet with professional literary agents to discuss any aspect of the literary trade, and their own works or projects.
Austin Peay State University's  Morgan Center's third floor served as the hosting location of the annual two-day conference. From the opening hours where participants picked up their conference credentials packet at the registration table, attendees gathered to await the beginning of the conference's first sessions with eagerness. Breakfast snacks were enjoyed in the break room as authors and participants arrived and were shown to their perspective presentation rooms. The APSU Bookstore set up a table featuring the works of the conference authors.
Authors appearing at this year's conference included
John Egerton, a self-proclaimed "professional South-watcher"
Bernis Terhune, poet, playwright, storyteller and author
P. M. Terrell, author of the suspense/thrillers Exit 22 and Ricochet
Christopher Burawa, poet, translator and author of Small Mystery of Lapses and director of the APSU Center of Excellence for the Creative Arts
Susan Gregg Gilmore, journalist and author of "Looking for Salvation at the Diary Queen"
Katherine Sands, NYC literary agent and author of "Making the Perfect Pitch: How to Catch a Literary Agent's Eye."
Darnell Arnoult, author of "Sufficient Grace," and the poetry collection, "What Travels With Us: Poems."
Earl S. Braggs, poet, University of Chattanooga Foundation professor of English, author of "Hat Dancer Blue," and "In Which Language Do I Keep Silent."
George Singleton, author of often humorous stories of the rural South including "Work Shirts for Madmen," "Pep Talks," "Warnings,"  "These People Are Us," "The Half-Mammals of Dixie," and "Why Dogs Chase Cars."
James O'Connor, president of O'Connor Communications- a marketing  company specializing in book promotions and author of "Cuss Control: The Complete Book on How To Curb Your Cursing."
Lynda O'Connor, executive vice president of O'Connor Communications, a principal of O'Connor Communications specializing in book and author promotions.
«Read the rest of this article»
The following is a traffic advisory from the TDOT Communication Office regarding the ongoing Riverside Drive/Kraft Street/N. 2nd Street and Providence Blvd roadway improvement project.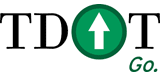 Nashville – A major intersection improvement project will require the temporary closure of some Clarksville streets in the coming days. The project is located at the intersections of Riverside Drive/Kraft Street (US 41A) and North 2nd/New Providence Boulevard (SR 12 at SR 13). It includes the removal of the existing riding surface, installation of new asphalt, curb, gutter, sidewalks, and storm drain system. The intersection will also be widened to include additional turn lanes and crosswalks.
Beginning Monday, August 24, 2009, Kraft Street and a portion of North Second Street will be closed for approximately seven days so the existing riding surface can be removed and replaced. For the duration of the closure, traffic will be shifted to the Riverside Drive side of the intersection. Kraft Street traffic will be detoured around the work zone. Drivers are urged to seek an alternate route if at all possible. «Read the rest of this article»