Rep. John Tanner Fields Calls During AARP Tennessee's 1st Tele-town Hall

Jackson – During AARP Tennessee's first tele-town hall, thousands of AARP members who live in Tennessee's 8th Congressional District got the chance to hear directly from their congressman, U.S. Rep. John Tanner, about what's happening with health care reform legislation.
"I believe the guiding principle in this debate should be this: We need to fix the parts of the health care system that are broken and keep the parts that work," said Tanner, who plays a key role in the debate as a member of the House Ways and Means Committee, during the hour-long call on Monday August 17th. "Make health care available for those [who don't have coverage] and achieve these goals in a responsible way."
The AARP has not endorsed any of the comprehensive bills pending before Congress but is working hard with lawmakers on both sides of the political aisle to ensure that any legislation that is passed strengthens and improves Medicare, protects our health care choices, ends discrimination by insurance companies and guarantees stable affordable coverage for all Americans. «Read the rest of this article»

On a recent July afternoon, an Army officer carrying a sword approached Dr. Bert Randall, an APSU professor of philosophy. Randall had just spent the last two hours instructing approximately 100 soldiers with the 1st Squadron, 32nd Cavalry Unit at Fort Campbell, Ky., on the Qur'an and the way its teachings regarding war and peace have been perverted and misinterpreted by extremist groups.
As he saw the officer with the sword walking toward him, Randall's first thought was "I hope the talk was not that bad."
When the officer gave the professor a closer view of the saber, the name "Albert Randall" was etched into it. It was a token of gratitude from the soldiers for his taking the time to talk with them.
"Such a recognition was totally undeserved, but often these are the most precious recognitions we receive," Randall said. «Read the rest of this article»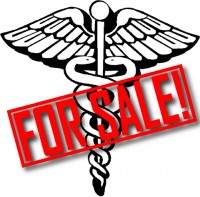 This week on the third most listened to conservative radio show, the host said the following, and I am paraphrasing here:
"30,000 Britons die annually from staph infections contracted in a hospital. The per capita equivalent in the US would translate into 150,000 Americans dying of staph infections annually. The actual number of Americans dying of staph infection is much lower than that, therefore, our for-profit healthcare system in the US is much better than the taxpayer funded health care system in the UK." «Read the rest of this article»