National Latino AIDS Awareness Day is October 15th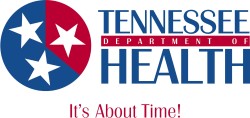 Nashville, TN – New cases of HIV infection among both men and women of Latin decent are increasing at faster rates than among other ethnic groups. As part of the effort to reverse this trend, the Tennessee Department of Health will join health providers and advocates across the nation in observing National Latino AIDS Awareness Day on October 15th. The goal of this annual observance is to raise awareness and promote prevention of HIV/AIDS among Latino communities.
"We urge all Tennesseans who are sexually active to take responsibility for their health and the health of their partners by knowing their HIV status," said Health Commissioner Susan R. Cooper, MSN, RN. "This knowledge is crucial to slowing the spread of HIV and AIDS."
This year's theme for NLAAD, Save a Life, It May Be Your Own. Get Tested for HIV, speaks to the critical role of HIV testing in preventing the spread of the virus that causes AIDS.
"Our message to Tennesseans is to make HIV testing a routine part of their medical care," said Jeanece Seals, director of the department of Health's HIV/AIDS/STD Section. "Treatment should begin quickly if a person learns he or she is HIV positive, leading to a longer and healthier life. Without treatment, HIV infection weakens the immune system and will likely progress to AIDS."
Here is some basic information about HIV and AIDS:
HIV stands for Human Immunodeficiency Virus. HIV causes Acquired Immune Deficiency Syndrome, or AIDS.
You can get HIV/AIDS from having unprotected sex with a person who has HIV/AIDS, or sharing needles or syringes with someone who has HIV. A pregnant woman can pass HIV to her baby through infected blood or breast milk.
You can't tell if someone has HIV by looking at them. Most people don't show any signs when they first get HIV. An HIV test is the only way to know for sure if you have the virus.
HIV tests are free and confidential, which means results are not shared with anyone. Interpreters are always available at your local health department if you don't speak English.
Abstinence, or not having sex, is the only certain way to prevent HIV/AIDS. Protect yourself by using latex condoms every time you have sex. Condoms are available for free at any HIV testing site.
There is no cure for HIV. There are medicines a doctor can prescribe that can slow down the virus to help you stay healthy. A pregnant woman can take medicines from a doctor to lower the chances of spreading the virus to her baby.
Anyone can obtain free, confidential HIV testing at Tennessee's local county health departments. Health department clinics across the state also offer counseling with a trained health care provider on ways to reduce the risk of acquiring HIV, and interpreters are available. A list of local county health departments is available online at http://health.state.tn.us/localdepartments.htm. Questions about HIV can also be answered by calling the toll-free National HIV/AIDS Hotline at 1-800-342-AIDS.
Information on other sites that offer HIV testing can be found online at www.HIVtest.org and at www.nineandahalfminutes.com. Mobile phone users can send a text message with their ZIP code to "KNOWIT" (566948), and within seconds will receive a reply via text message identifying nearby testing sites.
National Latino AIDS Awareness Day was established in 2003 in response to the devastating impact of HIV and AIDS on Hispanic/Latino communities nationwide. To learn more about preventing HIV/AIDS and find materials in both English and Spanish, visit the website www.nlaad.org/.
Sections
News
Topics
AIDS, Hispanic Community, HIV, latino, Latino Community, National Latino AIDS Awareness Day, STD, Susan R. Cooper, TDOH, Tennessee Department of Health