Topic: HIV
Nashville, TN – Nashville CARES held its 29th Annual (and first-ever virtual) Nashville AIDS Walk on Saturday, November 21, 2020. Fundraising efforts began 35 days prior, in honor of the agency's 35th anniversary this year.
«Read the rest of this article»

Silver Spring, MD – The U.S. Food and Drug Administration (FDA) has approved Tivicay (dolutegravir) tablets and Tivicay PD (dolutegravir) tablets for suspension to treat HIV-1 infection in pediatric patients at least four weeks old and weighing at least 3 kg (6.61 pounds) in combination with other antiretroviral treatments.
«Read the rest of this article»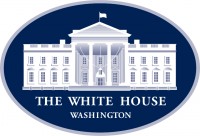 Washington, D.C. – PRESIDENT Donald Trump: Well, thank you very much. And welcome to Dan O'Day, CEO of Gilead. You know what that is because it's been in the news and the company has been in the news, and it's a great American company that's done incredible work on HIV and hepatitis C. And I hear that — that's what's happening with hepatitis is the great — a great medical story. Really, a great medical story. I've been hearing about that. It's fantastic, Dan.
I'm pleased to announce that Gilead now has an EUA from the FDA for remdesivir. And you know what that is because that's been the hot thing also in the papers and in the media for the last little while.
«Read the rest of this article»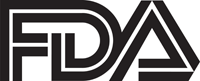 Silver Spring, MD – On Thursday, April 2nd, 2020, the U.S. Food and Drug Administration (FDA) announced the following actions taken in its ongoing response effort to the Coronavirus (COVID-19) pandemic:
The FDA announced that it is revising recommendations in several guidances regarding blood donor eligibility. These changes are based on recently completed studies and epidemiological data, leading the FDA to conclude that the polices could be modified without compromising the safety of the blood supply.
«Read the rest of this article»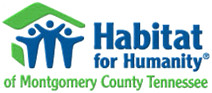 Clarksville, TN – Habitat for Humanity of Montgomery County, Tennessee (HFHMCTN) has designated its annual tithe for the country of Malawi, located in the southern portion of the African continent.
Each year, Habitat affiliates worldwide dedicate a tithe amount to underdeveloped countries in need of housing assistance.
«Read the rest of this article»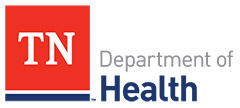 Nashville, TN – In Tennessee, approximately 18,000 people are living with HIV, and 760 of them were newly diagnosed in 2018. The Tennessee Department of Health is working to increase access to preventive medication and empower HIV-positive Tennesseans to seek and stay engaged in HIV care.
«Read the rest of this article»
Written by Maria Yager
Blanchfield Army Community Hospital Public Affairs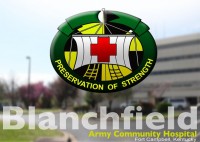 Fort Campbell, KY – Physician assistants on Fort Campbell gathered at Blanchfield Army Community Hospital October 11th, 2018 to celebrate the 51st anniversary of their profession and the physician assistant's role in Army Medicine.
The luncheon and networking event was held in conjunction with PA Week.
Physician assistants serve as the primary medical provider to Soldiers in battalion and division level units and are responsible for unit medical readiness and training medics.
«Read the rest of this article»
Written by Curtis Johnson
Tennessee State Representative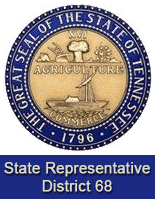 Nashville, TN – The first session of the 110th Tennessee General Assembly adjourned on May 10th, 2017, after passing major legislation that will benefit Tennesseans for generations to come. This is Part 4 of a 12 Part report.
This includes a measure making Tennessee the first state in the nation to offer all adults without a degree tuition-free access to community college; a new law rebuilding a safe and reliable transportation network, while reallocating revenues to maximize taxpayers' return on that investment; and a bill which provides a responsible path to improve access to broadband through investment, deregulation, and education.
Action in the General Assembly also included passage of a balanced budget which takes on no new debt, as well as legislation protecting the elderly, enhancing the state's robust job growth, cracking down on crime, and boosting efforts as the fastest improving state in the nation in K-12 student achievement. Following is a report on key legislation passed this year.
«Read the rest of this article»
TDH, Tennessee Department of Correction Named TB Elimination Champions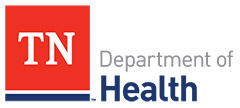 Nashville, TN – There were 9,287 tuberculosis cases in the U.S. and 103 in Tennessee in 2016, the lowest numbers ever recorded.
Despite these encouraging figures, the Tennessee Department of Health reminds all Tennesseans TB is still here, but is treatable, curable and preventable.
''We are very pleased to see the number of TB cases decline in our state and around the nation, but this is a very common and very deadly disease worldwide and we know more must be done to constrain it,'' said TDH Commissioner John Dreyzehner, MD, MPH.
«Read the rest of this article»
TDH Advises Getting Immunized Quickly if You Haven't Already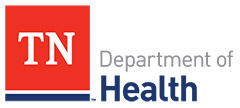 Nashville, TN – The Tennessee Department of Health has been advised by the Centers for Disease Control and Prevention that reports of influenza are increasing across the country. TDH officials are asking all Tennesseans who have not yet had their annual flu vaccine to do so immediately, helping to protect themselves and to prevent the spread of the illness to others.
CDC and TDH also urge persons with flu-like illnesses who are at risk of severe illness with influenza due to some health conditions to seek care promptly to determine if treatment with influenza antiviral medications are needed.
«Read the rest of this article»