Controlling insulin production is key to weight loss
Insulin is secreted at higher than normal amounts if you consume lots of wheat, grains, and processed foods (all which contain glutens). The pancreas secretes insulin which can irritate your blood vessel lining and can lead to coronary artery disease and atherosclerosis. For most Americans it is all about the insulin.
Genes are not the cause of obesity, insulin is. When you have high insulin levels, you have a much harder time losing weight. When you do not exercise, your insulin level rises. High insulin levels mean that you will have a greater risk of degenerative diseases, heart disease, coronary artery disease, and obesity. It is simply your diet- processed foods, grains, sugar as well as lack of exercise. These things make your cells less receptive to insulin. The blood sugar rises and your pancreas secretes more insulin.
The fat burning enzyme called lipase is inhibited by the rise of insulin levels. You will begin using protein (lean muscle mass) and carbohydrates for energy. This causes you to become abnormally hungry, which causes you to eat more carbohydrates- continuing the cycle.
Remove the processed foods and gluten, and you start exercising. Lipase levels normalize and you once again burn fat for energy. The net result is weight loss and getting a handle on degenerative diseases.
Type II diabetes is a man-made disease, it can be treated by man. This disease is caused by eating processed foods loaded with wheat, sugar, and corn syrup all the while staying on the couch and avoiding exercise.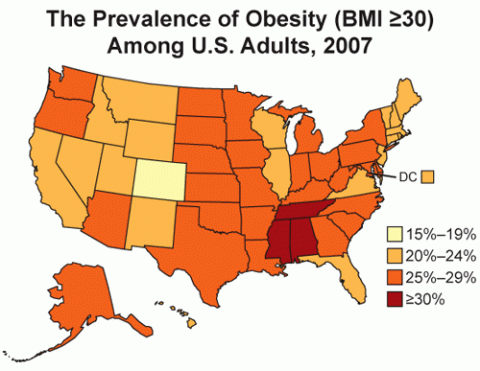 To eliminate blood sugar problems, all you need to do is eat only real foods with lots of protein, avoid wheat and sugar, exercise and take the correct supplements. Nothing pushes up blood sugar like wheat and keeps that sugar level high longer than wheat. Nothing has a more powerful and longer lasting glucose-moderating effect than strong muscular weight bearing exercise (weight lifting).
If you insist on eating wheat,gluten, and highly processed foods all the time, you will eventually (if not already) be regulated to a lifetime of diabetic drugs with life threatening side effects. If you are unsure of what foods to eat or need nutritional counseling, seek the guidance of a health care professional who can create a diet that meets you unique needs.
About Larry Harris
Sections
Commentary
Topics
diabetes, Insulin, Lipase, Obesity, Pancreas