Lanes on Bridge Will Be Reduced as New Bridge is Constructed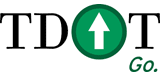 Nashville, TN – The state's second largest Recovery Act funded project will enter a new phase this weekend as crews begin the replacement of the White Bridge Road overpass at Interstate 40. The new bridge will be constructed in the same location as the existing bridge. Construction will require a significant reduction in travel lanes on White Bridge Road between the Charlotte Pike and Robertson Road/Urbandale Avenue intersections.
Beginning the weekend of October 16th, 2010, contract crews will begin making preparations to demolish the west side of the bridge and begin building the new structure. Traffic on White Bridge Road over I-40 will be shifted to the east side of the bridge during this phase of construction. The travel lanes will be reduced to one lane in each direction, plus left turn lanes to I-40 East and West.
"We understand this bridge replacement will be an inconvenience to the many motorists who travel this area daily," said TDOT Region 3 Director Winston Gaffron. "However, the recent opening of the new flyover ramps at the interchange has provided much easier access to I-40 and Briley Parkway and should help alleviate some of the traffic congestion during the bridge construction."
Motorists are strongly encouraged to plan ahead and seek alternate routes around this work zone, especially during the peak morning and afternoon rush hours. TDOT also asks drivers to use caution, reduce their speed and be alert to changing traffic conditions in work zones across the state.
The existing White Bridge Road bridge over I-40 was originally constructed in 1963 and is classified as structurally deficient.
Phase II of the I-40/White Bridge Road Interchange Modification Project also includes the construction of three noise barrier walls, five retaining walls, and the replacement of the pedestrian bridge located just west of the interchange. The $32 million project is scheduled to be complete by late summer 2011.
For more information on TDOT construction project activity visit the TDOT SmartWay web site at www.tn.gov/tdot/tdotsmartway/. Travelers can also dial 511 from any land-line or cellular phone for travel information or can follow us on Twitter at www.twitter.com/TN511 for statewide travel information or www.twitter.com/Nashville511 for traffic information in the Nashville area.  Motorists are reminded to use all motorist information tools responsibly.  Drivers should refrain from texting, tweeting or using a mobile phone while operating a vehicle. TDOT advises drivers to "Know before you go!" by checking traffic conditions before leaving for your destination.