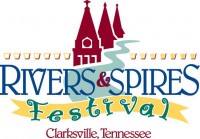 Clarksville, TN.  The Rivers and Spires Festival is thrilled to announce that Grammy and CMA award-winning country music singer/songwriter Clint Black will be the featured headliner at the 2011 Festival. Black will take the stage as the main event on Saturday night, April 16th, 2011. The concert is free and open to the public.
Black is recognized for his string of hits in the 90's such as Killin' Time, Nothin' But The Taillights, Like The Rain and No Time to Kill.  Many also know him from his appearance in the film Maverick, special appearance on Extreme Makeover Home Edition and his stint on Celebrity Apprentice with Donald Trump. Black has had more than 30 singles on the U.S. Billboard country charts and of those, 22 were number ones. During his 14 years signed with RCA Records, Black had sold more than 12 million albums. In the early 2000's, Black formed his own record label, Equity Music Group.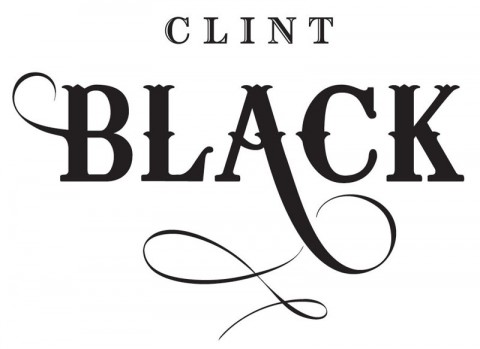 The band Here Come The Mummies will be performing Friday night at the festival. Known for their funk/R&B style music, mummy costumes and lively stage presence, Here Come The Mummies bring a definite flair and mystery with them to each show.  No one knows their true identities. HCTM is a group of nine musicians based out of Nashville and their fan base is vast and varied. Theresa Harrington, executive director for the Clarksville-Montgomery County Conventions and Visitors Bureau said that she has already had several people comment on what an energy-filled live show they perform and that it will be a great addition to the Rivers and Spires lineup.
"We are very pleased with the acts that we have booked so far and will continue to announce other acts that will be performing as well," said Harrington. "Each year the festival grows larger, both in size and attendance, and much of that is due to the headliners and various bands we have been able to book."
The Rivers and Spires Festival is also happy to announce Brandt Hardin as the winner of the 2011 poster contest. Hardin is the recipient of a complimentary booth during the festival as well as a $500.00 cash prize. Aspects of the selected artwork will be on the 2011 festival poster as well as on festival merchandise including the official Rivers and Spires t-shirt and program. The poster will be distributed to over 100,000 people within Clarksville-Montgomery County and surrounding areas. The runners-up for the 2011 contest are Lynne Griffey of Clarksville and Melanie Jackson of Bumpus Mills.
"The poster submissions were reviewed by a panel of qualified judges and Brandt's artwork was chosen because it was a standout piece that captured the spirit of the festival and the arts community," said Doug Barber, Festival Director. "The judges were not aware of who the artists were until the winning piece was selected. We appreciate each person who entered the contest this year."
The Rivers & Spires Festival will be held April 14th-16th, 2011 in downtown Clarksville. A list of activities and entertainment is available on the festival website www.riversandspires.com. Some of the popular events include Jazz n' Wine, Kidz Zone, Teen Area and Green Zone. More announcements will be made soon as new events and entertainment are finalized. Applications are available online now for bands, artists, businesses, vendors and those who wish to participate in the festival.
In 2010, more than 42,000 people filled the streets of Downtown Clarksville for the free three-day event. At the International Festivals and Events Association annual conference, Rivers and Spires Festival and several of their sponsors won awards for Best Radio Promotion, Best Sponsor (5 Star Radio Group), Best New Event (Planters Bank) and Best Children's Programming (Gateway Realty & Investment Group, LLC), beating out over 1,500 other festivals.
Booths are still available for the 2011 event, as well as sponsorships. To participate in the festival as a vendor or sponsor, contact festival director Doug Barber at 931-245-4344 or dbarber@clarksville.tn.us. More information can also be found at www.riversandspires.com.
Sections
Events
Topics
Brandt Hardin, Clarksville-Montgomery County Convention & Visitors Bureau, Clint Black, Doug Barber, Green Zone, Here Come The Mummies, Jazz 'N Wine, Kidz Zone, Lynne Griffey, Melanie Jackson, Planters Bank, Poster contest, Rivers and Spires Festival, Teen Area, Theresa Harrington