Tablet Computers to manage Timesheets, Part Orders, and More

Fort Campbell, KY – Campbell Crossing has gone paperless for its maintenance service orders. Maintenance Technicians are now using the Pantech Element tablet computer to assign and process service orders.

The tablet serves as a functioning computer that technicians in the field use alongside all other tools when on a service call.

When a Resident places a service order, Maintenance Dispatch logs the order which is automatically pushed to the technician.

The technician will then be able to gather parts and other needed items for the service order. Other benefits of this technology include order notes which can be automatically entered into the tracking software are now taken audibly and transcribed onto the tablet and photographs of the new or damaged part can be immediately recorded and added to the Work Order which will allow for faster part orders and replacement of parts.

Finally, the mobile work orders will also help with employee time management. When a tech starts a service order the tablet notes the time, and when complete, total time is logged. This process tracks the technician's productive hours but completely eliminates the need for standard time sheets and time sheet management.

"We do more than 50,000 work-orders per year here at Campbell Crossing," said Steve Maxwell, Maintenance Manager at Campbell Crossing. "These tablets will speed up our process and provide us with better tracking and processing of work-orders."

Currently, Campbell Crossing has 30 tablets in use.
About Campbell Crossing


Campbell Crossing LLC (CC) is a 50-year partnership created between the Department of the Army and Lend Lease through the Military Housing Privatization Initiative (MHPI). Since December 2003, CC has developed more than 1,200 new homes and renovated more than 2,500 homes, and will continue to finance, develop, build, renovate and operate the site for 50 years.
Campbell Crossing has also built four Community Centers, the first Zero Energy Multi-family home, and the first Boundless Playground® on a military installation. For more information, please visit www.campbellcrossingllc.com.
About Lend Lease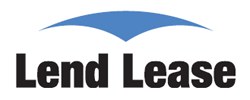 Lend Lease is a leading international property and infrastructure group. Listed on the Australian Stock Exchange, Lend Lease has a significant presence in the Americas, Australia, Asia and Europe. In the US, Lend Lease's public partnership business is the nation's leader in public/private community development.
With a focus on creating sustainable value, Lend Lease creates communities that regenerate our environment, enrich people's lives and foster economic growth. Lend Lease has worked extensively with the Department of Defense through the Military Housing Privatization Initiative (MHPI), a program that provides for the transfer of military housing assets to private sector companies. With over 40,000 residential units, 192 apartments and 8,500
Sections
News
Topics
Campbell Crossing, Fort Campbell KY, Lend Lease, Military Housing Privatization Initiative, Tablet Computer