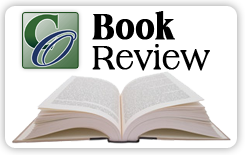 Clarksville, TN – It's not often that you find an author's first book and send it to the top of your list of favorite books, but Field of Dead Horses just rose to the top of mine.
I loved not only the plot but the characters and the style of writing that seems to be Nick Allen Brown's contribution to the literary stage. This is a book that should become a classic!
Field of Dead Horses refers to a horse cemetery on the grounds of the farm where Elliott Chapel and his father, Paul, train race horses.
Some of the great racing champions are buried there. Other horse owners also bury their horses there when the time comes so that their much beloved animals will be near some of the greats in history.

The book is both a love story and a mystery. Elliott and Booley, his handyman, find what they think is a dead woman in Penny Creek. She turns out to be Ellie Evans, wife of the abusive mayor, and mother of her young son, Joe. Ellie isn't dead but is suffering from hypothermia and is in a coma. She has to stay on the farm to recover and this is where the plot thickens.

The milk of human kindness curdled in the heart of Elliott's father when his beloved wife died giving birth to Elliott. When Elliott grew up, Paul turned the horse training over to his son and took up the bottle as consolation. With his old dog Banner, Paul spends most of his time on an old couch on the back porch and occasionally shoots at an albino coyote who tries to steal tomatoes from the garden.

The irascible Paul calls little Joe "Trespasser" but ends up teaching him how to become self-sufficient after Joe keeps coming home from school having been beaten up by bullies. He pays more attention to Joe in a few weeks than he ever paid to Elliott. Elliott has mixed feelings about what is going on in the mind of the older man and resents the childhood bonding he never had with his father.

The story of the mayor's brutal treatment of Ellie and the eventual mystery of the mayor's death is told in first person by Elliott. Eventually Elliott feels that his life can never be complete until Ellie never leaves his side.

Nick Brown's weaving of this novel is pure magic. The characters appear so real you feel they could sit down beside you. The year 1939 and the small town of Georgetown, Kentucky are part and parcel of the story.

Nick Allen Brown lives in Bowling Green, Kentucky. His wife, Becky, and he have two children.

Brown has worked as a copy writer for television commercials in the Sci-Fi Channel and The Lifetime Network. Having served an internship for a movie producer, writer and director, Nick Allen Brown is now working on a second novel.

Field of Dead Horses is a reading experience that becomes an unforgettable page of memory. Taking off from the very first page, the plot weaves together brutality, unexpected romance, surprising depths of character, and the inside picture of how horses train to become champions with unrelenting energy.

The number of reviews on www.Amazon.com for Field of Dead Horses is now up to 47, an amazing number for a first book. Although Harrowood Books published it in 2012, it's not too late to get a copy.

You won't be disappointed!



About Sue Freeman Culverhouse
Author of Tennessee Literary Luminaries: From Cormac McCarthy to Robert Penn Warren (The History Press, 2013) Sue Freeman Culverhouse has been a freelance writer for the past 36 years. Beginning in 1976, she published magazines articles in Americana, Historic Preservation, American Horticulturist, Flower and Garden, The Albemarle Magazine, and many others. Sue is the winner of two Virginia Press Awards in writing.

She moved to Springfield, Tennessee in 2003 with her sculptor husband, Bill a retired attorney. Sue has one daughter,  Susan Leigh Miller who teaches poetry and creative writing at Rutgers University.

Sue teaches music and writing at Watauga Elementary School in Ridgetop, Tennessee to approximately 500 students in kindergarten through fifth grade. She also publishes a literary magazine each year; all work in the magazine is written and illustrated by the students.

Sue writes "Uncommon Sense," a column in the Robertson County Times, which also appears on Clarksville Online. She is the author of "Seven keys to a sucessful life", which is  available on amazon.com and pubishamerica.com; this is a self-help book for all ages.

Web Site: http://culverhouseart.com/
Email: cuverhouse@comcast.net
Sections
News
Topics
Amazon.com, Bowling Green KY, Clarksville, Clarksville TN, Field of Dead Horses, Georgetown, Harrowood Books, horse racing, Nick Allen Brown, Racing, Sci-Fi Channel, The Lifetime Network