Topic: Driver Education
AAA Foundation research reveals opportunities to produce smarter, safer drivers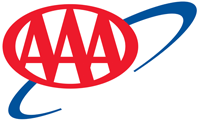 Tampa, FL – Although vehicle crashes remain the leading cause of death for teens, fewer new drivers are participating in what used to be considered a rite of passage – driver education.
State funding and requirements for these programs have declined over recent decades, leaving uneducated teen drivers vulnerable on America's roads.
New research from the AAA Foundation for Traffic Safety reveals that teens that skip this important step are involved in more crashes and receive more traffic convictions compared to their peers that participated in driver education. «Read the rest of this article»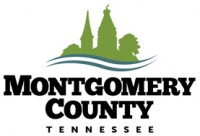 Montgomery County, TN – Motor vehicle crashes are the leading cause of death for ages 15-19 in the United States.
In an effort to lower this statistic, the Montgomery County Driver Safety Program provided a free Defensive Driving Course, Alive at 25, to approximately 200 Montgomery County high school students during the months of February, March and April. Two additional classes were needed due to the overwhelming response. «Read the rest of this article»
shopautoweek.com offers tips for educating young drivers and keeping them safe year-round

Detroit, MI – Traffic crashes are the leading cause of death for American teenagers, with teens involved in three times as many fatal crashes as other drivers, says the National Highway Traffic Safety Administration (NHTSA). In recognition of October 16th-22nd being NHTSA's "Teen Driver Safety Week," shopautoweek.com offers tips for keeping young drivers safe on the road – this week and throughout the year. 
Some research suggests that driver's education programs don't reduce the number of teen-related crashes, but such programs are often required by state mandate.  Even when they're not, driver's training can be a helpful learning tool when paired with real world experience. «Read the rest of this article»

Carson, CA – Classes are back in session in schools across the U.S. and that means an increasing number of teen drivers are back on the nation's highways.
While a majority of teenagers take driver's education courses to learn the rules of the road, many don't understand the steps required to keep their cars properly maintained and running safely. «Read the rest of this article»

Nashville, TN – Tennessee education officials are looking for input on textbooks proposed for the 2012-2013 school year in the following subjects: section VI, visual arts, music, theater arts, dance, spelling, literature, driver education, computer science, health sciences education, business technology, marketing education, technology engineering, education and trade and industrial education.
The textbooks are now on display in 10 district collection sites across Tennessee. «Read the rest of this article»