Topic: Richard Garrett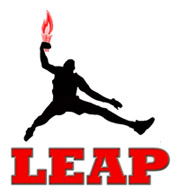 Clarksville, TN – On September 3rd, Convergys presented LEAP with a $1,000 check with $500.00 of it earmarked for scholarships.
In addition to the financial contribution, the company also made a commitment to support the LEAP career readiness program through mock interviews, workplace tours, and administration/feedback on career assessment.
The company is also encouraging employees to get involved outside of work through personal and group mentoring opportunities.
«Read the rest of this article»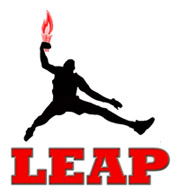 Clarksville, TN – Tennessee Gun Country hosted Shoot for a Cause, a charity event for gun owners, and non-owners alike, to learn about firearms and practice on the range. The event was open to the community and held on the gun range with July 25th designated for 100% of the proceeds to be donated to the LEAP Organization.
The donation will enable LEAP to educate their youth participants in gun safety and violence prevention.
Executive Director Richard "Reason" Garrett had concerns regarding the community support for this type of event. "Initially I was concerned about how the community would respond to this kind of event given the recent unfortunate gun related tragedies.
«Read the rest of this article»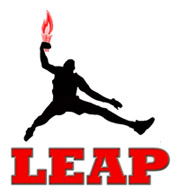 Clarksville, TN – On Wednesday, February 11th, 2015, CSM(R) Sidney Brown was presented a $500.00 check by City Councilman Richard Garrett on behalf of the LEAP Organization to support the APSU CSM(R) Sidney Brown Scholarship Endowment which benefits active duty military, veteran students, their spouses and children, and APSU ROTC cadets.
After receiving the donation, CSM(R) Brown delivered a message to youth enrolled in the LEAP youth development program encouraging them to pursue higher learning opportunities at collegiate institutions to aid them in reaching their goals.
«Read the rest of this article»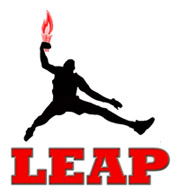 Clarksville, TN – On a crisp October Saturday LEAP organization in collaboration with the Clarksville Housing Authority hosted a Block Party in Lincoln Homes. Laughter could be heard as you approached the block party. It was coming from dozens and dozens of children enjoying free hot dogs, popcorn, and ice cream as well as playing games, jumping in the inflatables provided by A Jump'n Good Time, and live music from DJ Greedy.
LEAP Site Lead Dorlisha White spearheaded the event with the help of Martha Witherspoon of the Housing Authority.
«Read the rest of this article»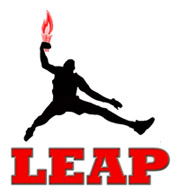 Clarksville, TN – Over 400 were in attendance to watch the 5th annual LEAP step and dance competition held at West Creek High School. Comedian Deztin "DJ" Pryor hosted the event and had the crowd on their feet showing off their moves before the competition.
Local recording artist Rebecca Henry opened with the National Anthem and "How Great is Our God."
Parents, family, friends and community members came out to show their support and watch the teams perform.  Teams that competed in step included West Creek High, Northwest High, and Rossview High. Northeast High competed in dance and Kenwood High in drill.
«Read the rest of this article»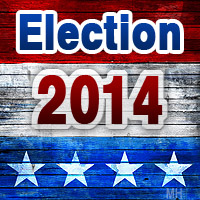 Clarksville, TN – Across Tennessee yesterday, the voters went to the polls to select their representatives for a variety of Federal, State, and Local offices. In Montgomery County voters cast ballots for the Tennessee Governor, U.S. Senator, a Congressman , three Tennessee House seats, the Clarksville City Mayor, and half of the city council seats. Voters also cast ballots on 4 seperate Amendments to the Tennessee Constitution, and a local referendum on allowing retail food stores to offer sell wine in Clarksville; all were approved. Voter turnout was exceptionally low with just 8.09% of the voters choosing to cast ballots in Montgomery county.
In a hard-fought race to become the next Mayor of the city of Clarksville, current Mayor Kim McMillan was reelected with 46.47% of the vote. Challengers Bill Summers and Jeff Burkart split 53.45% of the vote.
«Read the rest of this article»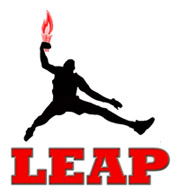 Clarksville, TN – LEAP organization is planning their 5th annual Step and Dance Crew Challenge on Saturday, October 25th, 2014 at West Creek High School. The event will take place between 3:00pm and 6:00pm. with admission only five dollars, children under seven are free.
Proceeds will be used to benefit youth performing arts and allow more participants to attend youth enrichment programs.
The event will showcase the talents of many of Clarksville middle and high school students in step and dance routines.
«Read the rest of this article»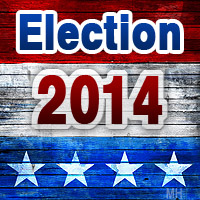 Clarksville, TN – As it is with most political elections, sooner or later a candidate tries to defeat an opponent by using the opponent's past to tarnish his/her credibility. Because I believe in putting all cards on the table and because I want the community to know who I am as a person, I would like to share with you how I became the person I am today.
Like most of us, I had to go through tough times, challenges, and deal with the consequences of poor decisions I made in the past. But I believe that God allowed these things to happen to help me become a better person and be able to help others that would cross my path in the future. So, having said that, here is my story:
«Read the rest of this article»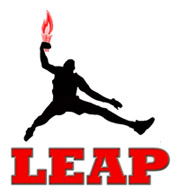 Clarksville, TN – May 31st, 2014 marked the conclusion of the 2013 – 2014 DreamChasers Program with a Youth Olympics competition between the 4 mentoring sites. This after school program is in its 2nd year and is a partnership between Clarksville Parks and Recreation and the LEAP Organization.
The purpose of this event was to unite youth enrolled in DreamChasers at the LEAP Plaza, Burt Cobb, Kleeman, and Crow Community Centers to participate in a competition that fostered team work and health/wellness while developing pride in their community. The games that the youth competed in were the Water Balloon Relay, Fitness Challenge, Basketball Shoot Out, Scooter Relay, and Rock Wall Climb Relay with the Crow Community Center under the leadership of Site Lead Jacqueline Irons winning 3 of the events to take home 1st Place.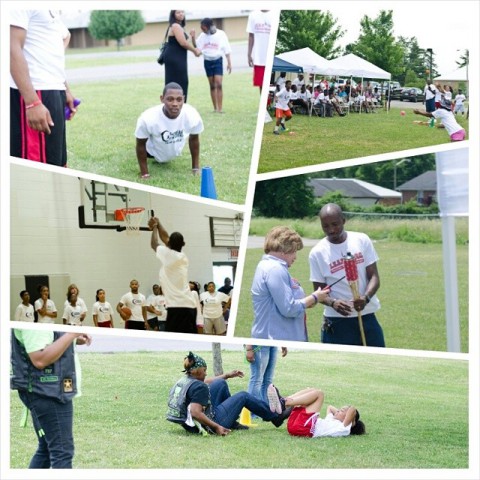 «Read the rest of this article»
Keller Williams Realty part of community service initiative across the globe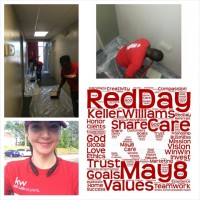 Clarksville, TN – Keller Williams associates may be taking the day off on Thursday, May 8th, 2014, but it will hardly be a day of rest. Associates with Keller Williams Realty have chosen to "Give Where They Live" as part of RED Day, the company's annual day of service, dedicated to renewing, energizing, and donating to their local communities..
As part of the RED Day effort, Keller Williams Realty has chosen to spend the day with the L.E.A.P Foundation at 1860 Wilma Rudolph Blvd and Clarksville Christian School at 505 Highway 76.  The L.E.A.P Organization is a 501(c)(3) nonprofit that provides mentoring, tutoring, case management, counseling, career development, and community service learning opportunities for youth. L.E.A.P, which stands for Leadership, Enlightenment, Academic Achievement, and Perseverance, also teaches its members about Outreach, Responsibility, and Growth. «Read the rest of this article»