Topic: Richard Garrett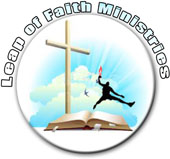 Clarksville, TN – When your eyes are examined, the doctor holds a card in front of you and says, "Keep your eyes here, but tell me when you see my other hand." Then he brings his hand from behind your head and pretty soon, out of the corner of your eye you see that hand.
That is the capacity God has given our physical eyes, and also our spiritual vision. We can be looking at Christ, and at the same time, out the corner of our eyes, there is something else trying to catch our attention. «Read the rest of this article»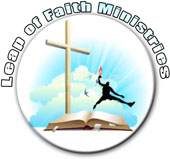 Clarksville, TN – If I gave you 10 cents as a free gift you probably wouldn't get excited. One would probably throw it away or laugh. Then if I gave you another 10 cents you may shake your head and probably disregard the gift still at a loss trying to figure out what I'm trying to prove.
If instead of a dime, I offer you $1,000 bill, I'm sure you'd get excited right away. And if I gave you another one you will stare at me in amazement as you begin to realize just how fortunate you are. You may cry for joy and probably tell someone right way about the wonderful gift you've received. What good news to share with others! As long as you live, you'll want to talk about it. «Read the rest of this article»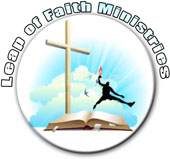 Clarksville, TN – "Dear brothers, is your life full of difficulties and temptations? Then be happy for when the way is rough your patience has a chance to grow. So let it grow and don't try squirming out of your problems. For when your patience is finally in full bloom, then you'll be ready for anything, strong in character, full and complete." (James 1:2-4)
God has a special plan for our lives. It began long ago when He first created us. He formed us lovingly, carefully, and exactly to His specifications. Every detail just as He wanted it, your looks, your abilities, your place of birth, the family you were born into or lack of it. «Read the rest of this article»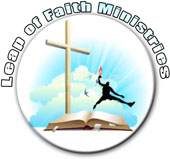 Clarksville, TN – Do you think it would be easier to be perfect if you weren't surrounded by difficult people? Think about it though, why are people the way they are?
We often quote a verse that says, "My God shall supply all my needs according to His riches in glory by Christ Jesus." (Philippians 4:19 NKJV) Did you ever stop to think that God also supplies the people with whom you need to live with? «Read the rest of this article»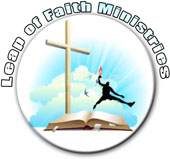 Clarksville, TN - Do you believe God made you the way you are for a reason? And put you where you are because He wants you to be there? Stop and think about it. If you are like me and everybody else I know, you are surrounded by many kinds of circumstances and you are reacting to them.
As children of God we can have authority over our circumstances. Think of yourself standing in the surf with the water up to your armpits and here comes a big wave. If you don't know much about waves you may try to run from it, but it will suck you back and throw you down with a thundering force. Helplessly you tumble around, gasping, and fighting for breath until you emerge in shallow water, bruised and dropping like a drowning kitten. «Read the rest of this article»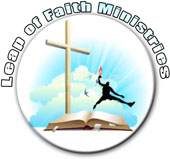 Clarksville, TN – There are some things in Christianity that are harder to understand then other things. Submission is one of them.
When we become Christians, one of the first things we are told about our new life is that "But as many as received Him, to them gave the power to become the sons of God…" (John 1:12 KJV).
When we first discover that verse we think "Wonderful, all that power is mine!" Then we find out even better news, "and if children, then heirs, heirs of God and joint heirs with Christ…" (Romans 8:17 NKJV) Just imagine being joint heirs with the Son of God who said "All authority has been given to Me in heaven and on earth." (Matthew 28:18 NKJV) «Read the rest of this article»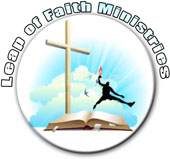 Clarksville, TN – Good things can be perverted and therefore it comes between us and God, making true praise impossible. It may be different in each person's life, but it can be identified by asking a few questions. What do you think you have to have in order to be happy and live successfully?
Most Christians answer quickly, "Jesus Christ, of course." But is Jesus really all you need? You may say "Yes", but are you acting as if deep down you believe you need Jesus plus something? «Read the rest of this article»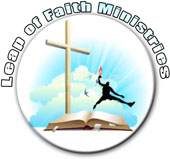 Clarksville, TN – It is said that "swearing is the feeble attempt of an ignorant mind to express itself forcefully." Anyone who has to use four letter words continually shows that he has a very limited vocabulary, a lack of class, and a vulgar thought life.
It's interesting that when God gave the Ten Commandments to the people of Israel, one of them was directed against the natural tendency of fallen human nature to use the name of God as an oath. "You shall not take the name of the Lord your God in vain, for the Lord will not leave him unpunished who takes His name in vain". (Exodus 20:7) «Read the rest of this article»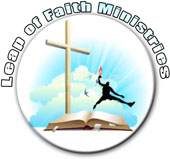 Clarksville, TN – The most common form of drug abuse is alcohol. It provides a temporary high, a chance to forget the problems of the moment, and a relief from tension. But, like other drugs it is demoralizing and destructive.
God's original intention was that wine should be enjoyed by men and women, but in moderation. (Psalm 104:15) He warns against overuse that results in the loss of ability to make proper decisions. (Proverb 31:4-5; Hosea 4:11) «Read the rest of this article»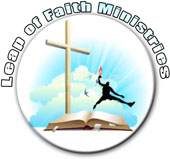 St Louis, MO – Youth from Clarksville, Tennessee embarked on an educational excursion that began with the Missouri Historical Museum where they learned about the Missouri's rich history and viewed the NFL Hall of Fame exhibits.
The next day the group went on a walking guided tour around them Arch prior to taking the tram to take in St Louis from the top followed by a Riverboat cruise. Upon disembarking the group visited the Historical Courthouse where the Dred Scott Trail took place and were able to participate in the reenactment of the trial.
«Read the rest of this article»