Topic: Richard Garrett

Clarksville, TN – On Saturday, April 8th, 2017, the Montgomery County Disproportionate Minority Contact (DMC) Task Force, the Tennessee Commission on Children and Youth, the MerryInGOD Foundation and Austin Peay State University will present the 7th Annual Joint Conference on Juvenile Justice.
«Read the rest of this article»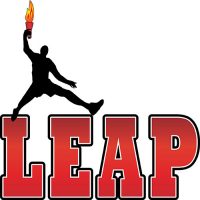 Clarksville, TN – The 501(c)(3) nonprofit youth and business incubation program, Leap Organization hosted its annual Dining with the Stars Gala at the Riverview Inn in downtown Clarksville, Tennessee, on Saturday, March 4th, 2017.
Dining with the Stars is the annual tribute where high school seniors in the Clarksville Montgomery county community are awarded $1000 and $500.00 scholarships based on their essay submission.
Hand Family Companies sustained the gala with their $2500 donation that helped support LEAPs night of student stars shining bright.
«Read the rest of this article»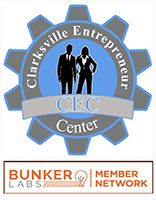 Clarksville, TN – Clarksville Entrepreneur Center (CEC) hosted Bunker Labs for its first entrepreneur training course in Clarksville on Saturday, February 25th, 2017.
The day long training offered veteran and non-veteran attendees the fundamentals of starting and running a business. Bunker Labs Executive Director and Co-founder Blake Hogan, along with Nate Carden, Managing Director, felt especially compelled to provide this business training for the veteran community in the Clarksville area.
More than 39 individuals signed-up for the one day training. The attendees' business interests ranged from dance classes to daycare and from race car driving to agricultural ventures.
«Read the rest of this article»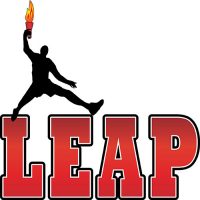 Clarksville, TN – Waste Industries donated $5,000 to support youth and individuals seeking to attain emotional wellness and economic independence as a part of LEAP ORG's Youth Program.
Thane Harrison, Waste Industries General Manager supports his company's Full Circle Project, a Clarksville-based charitable effort allowing its customers to enroll in e-billing to choose where the companies charitable giving should be directed.
LEAP ORG was selected because they have served over 1100 youth ages 11 to 24 since 2009.
«Read the rest of this article»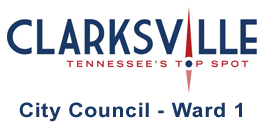 Clarksville, TN – On Tuesday, January 31st, Clarksville Ward 1 City Councilman Richard Garrett will meet with Clarksville-Montgomery County Concerned Citizens do discuss the upcoming Regular Session Voting Agenda.
Come by for a discussion on upcoming roads projects, updates to the Airport, rezoning cases, gas rate increases, and Consolidated Government.
«Read the rest of this article»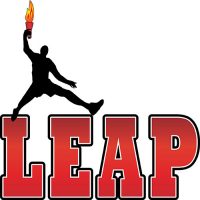 Clarksville, TN – The U.S. Bank Foundation, has awarded a $3,000 grant to LEAP's Youth Career Readiness Program as a Partner In Employment. The grant is a part of U.S. Banks's Community Possible Program, which supports organizations and programs that advance the funding priorities in areas where designated U.S. Bank communities are served.
Decisions are based on organizations financial stability, leadership, impact measurement, and collaboration with key community stakeholders in the community. LEAP Organization fits the bill! Damon Jennings, LEAP ORG Board member, describes U.S. Bank's support as simply tremendous to help youth enhance their employability skills.
«Read the rest of this article»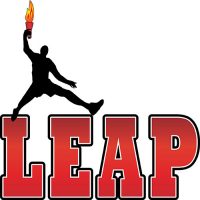 Clarksville, TN – On Friday, December 16th, 2016, Double Bogey Charitable Golf Club's President Henry Parham presented Executive Director, Richard "Reason" Garrett with a donation check of one thousand dollars ($1,000).
The generous contribution was a result of the Double Bogey Charitable Golf Club's using their mistakes to benefit others.
"For each double bogey a member gets they have to pay twenty-five cents for any score that is over fifty cents. The community has greatly benefited from our fun-filled golf sessions," says Parham.
«Read the rest of this article»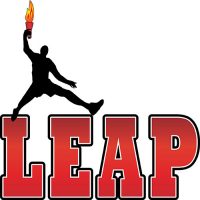 Clarksville, TN – Most people fail in life not because they aim too high and miss, but because they aim too low and hit. The eight bright young LEAP students can definitely attest to these words as a result of Aviation Career Day.
On Wednesday, October 12th, 2016 Clarksville Regional Airport Director, John Patterson and North Central Institute representative, Leo Jordan, shared aviation and career information to Leap Youth as they toured the airport and college.
«Read the rest of this article»

Clarksville, TN – The Clarksville Area Ministerial Association (CAMA) is sponsoring a prayer walk as an expression of unity among Christians to bless our community on October 1st at 8:00am Pastors from various church denominations will alternate praying and reading scriptures during the walk from Burt Elementary School on APSU Campus to the Montgomery County Courthouse then to Edith Pettus Park.
Following the walk there will be a Praise Fest featuring various groups ministering in song and dance with free food, games, and health/wellness exhibits.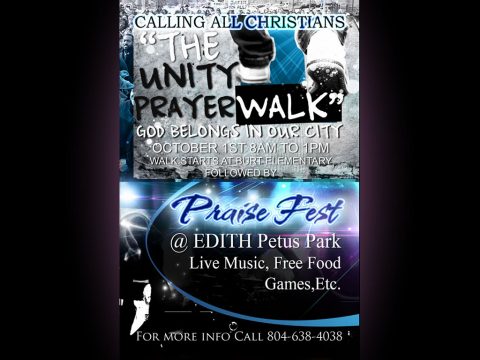 «Read the rest of this article»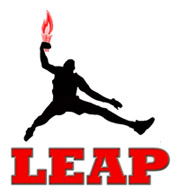 Clarksville, TN – Miami and the Bahamas were the destination for the LEAP Organization's 6th Annual Educational Excursion.
Children from Clarksville along with chaperones and community members embarked on a five-day journey to Miami to educate LEAP youth by exposing them to other cities, cultural differences and historical landmarks.
Participants visited the Holocaust Memorial, Jewish Museum, History of Miami Museum, and the Miccosukee Indian Village where they experienced an airboat ride through the everglades followed by an alligator show.
«Read the rest of this article»