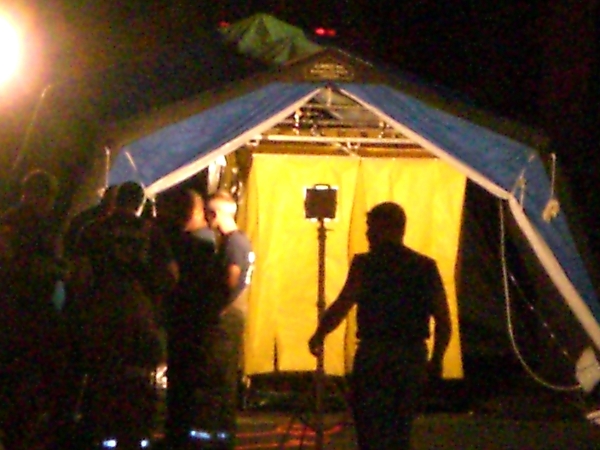 The possibility of a bio-hazard at the Clarksville Police Department Monday night brought into sharp relief the effectiveness of ongoing emergency preparedness training by multiple agencies in our community.
Within a minutes of finding a possible biological threat, the Police Department had locked it doors, effectively isolating everyone potentially exposed to the threat and quarantining the threat itself. Fire Department crews and a broad range of emergency management personnel arrived with all the bells and whistles, cordoning off streets, and calling in support from Fort Campbell's HazMat team. Everyone had a job to do, and did it well, and that job, which began with containment and the establishment of a perimeter, also included some down time just waiting for the analysis of the substance to be completed.
Just a few months ago, these crews and other agencies in the area including the American Red Cross practiced two mass casualty drills over two days in north Clarksville, one a response to an F-5 tornado, the other a bio-hazard (in that case, a simulated "dirty bomb") event. Both exercises were deemed "highly successful" and gave EMS workers the opportunity to coordinate and fine tune their response to disaster.
Given today's political climate and the potential for terrorism, such training is critical. EMS also factors in the logistics of other potential disasters: possible failure of Wolf Creek Dam in Kentucky, a seismic event on the New Madrid Fault Line, tornadoes, fires, and a host of natural disasters. Preparedness in many cases is the key to safety and survival.
As Fire and EMS crews converged on the police station Monday, each department performed its function: the lockdown was immediate, roadblocks were set up, a decontamination tent erected, ambulance and medical personnel on scene, bio-hazard specialists on site … efficient, effective and impressive response.
Fortunately, the substance brought to the police station was in fact a non-toxic "Fowl Pox." Within five hours the station was cleared and re-opened, and those initially quarantined were released.
If there was a benefit to the evening, it was the visible success of the emergency response, the evidence that "practice makes perfect."