Topic: Clarksville Fire Department
Clarksville, TN – Six Allstaters from Clarksville Tennessee recently came together to volunteer and secure a $5,000 Allstate Foundation Helping Hands® Grant to benefit The City of Clarksville. The City of Clarksville will use the funding to purchase fire prevention education supplies.
«Read the rest of this article»
Clarksville's Customs House Museum

Clarksville, TN – The Customs House Museum and Cultural Center is located in historic downtown Clarksville, Tennessee. Come explore an entire city block featuring large gallery spaces filled with fine art, science and history.
Some of the events in March at the Museum are: H.N. James: The Urban Goddesses, Bold Strokes: The Art of Sandy Spain, Lynn Garwood: My View, Twentieth Anniversary of the Tornado, First Responders and Hands-on Activities: Rainbow Science.
«Read the rest of this article»
Clarksville mourns passing of man who led Fire Department from 1985-99
Clarksville, TN – Fire Chief Gordon Eugene Keel, who served the citizens of Clarksville for 47 years as a firefighter and Fire Department leader, died Tuesday, October 24th, 2017, at his home in Port Royal, TN. He was 87.
Clarksville Fire Rescue Chief Mike Roberts, who was hired, trained and promoted into department leadership by Chief Keel, spoke with fondness and respect for his mentor on Wednesday.
«Read the rest of this article»


Clarksville, TN – The City of Clarksville Department of Parks and Recreation held the second annual rally on the Cumberland on Saturday. This canoe and kayak event is a five-mile course which starts at the Clarksville Conservation Club boat dock and ends at Freedom Point in Liberty Park.
"It's a beautiful day! We're very happy with the turnout this year," said Melissa Adkins, the program superintendent for the Clarksville Department of Parks and Recreation. "We have 33 boats with a total of 39 participants who are taking part in the second annual Rally on the Cumberland."
«Read the rest of this article»

Clarksville, TN – On Thursday, October 7th, 2013, Clarksville Police Officers conducted a traffic stop at 8:49pm near Cumberland Bank on Dover Road, where drugs were found along with an unknown liquid substance.
The unknown liquid substance is why the Clarksville Fire Department's Hazmat team was called and the road was shut down.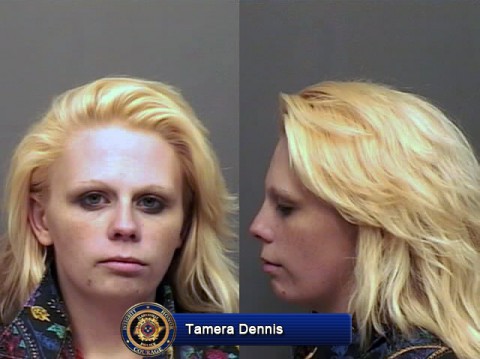 «Read the rest of this article»

Clarksville, TN – On Tuesday, August 27th, 2013, at approximately 7:45am, the Clarksville Police Department responded to a possible drowning in the Cumberland River near the Liberty Park Marina.
Montgomery County EMS, the Fire Department, and the Police Department all deployed their boats to began the search. Later, Montgomery County EMS called on cadaver dogs and divers to assist in the search.
No bodies were found in the search. The search was called off just after 2:00pm. There is no further information at this time.
Clarksville, TN – On Tuesday, August 6th, you are invited out to the "National Night Out" 30th Anniversary being held by the Clarksville Police Department. The event is being head at the New Providence community policing center located at 640 Providence Boulevard.
This is a celebration of community partnerships from 1984 to 2013. National Night Out starts at 6:00pm and run through 8:00pm. «Read the rest of this article»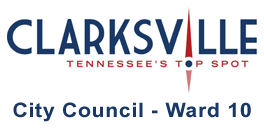 Clarksville, TN – Clarksville Police – In my June 9th report I mentioned that I tried to add 8 police officer positions for 2014 (4 in the 3rd qtr./4 in the 4th qtr.). That effort failed in a 6-6 tie vote in which Mayor McMillan voted "no" to kill the amendment.
It initially appeared the cost might have made a possible vote difference at almost $228,000 to add these officers. I made another effort to add officers by requesting five (5) positions in the 4th qtr. of the 2014 budget. The cost was reduced by almost half to $115,070 and I hoped that might sway a vote for support. «Read the rest of this article»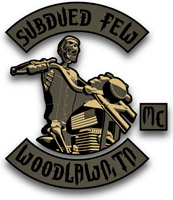 Woodlawn, TN – On Saturday, July 20th, Subdued Few Motorcycle Club is having a Memorial and Benefit Ride for Prescott 19. Subdued Few is riding to show their support for the brave men of the Arizona Hotshot Crew, and to raise money for the Wild Land Fire Service. Registration is from 9:00am until 11:00am.
The ride will start at Texas Casual Grill located on Trenton Road in Clarksville, TN at 11:00am and will end at Bo's Cycle Shop. The ride will go past various fire stations on the route through Clarksville, TN, Cadiz, KY and through Hopkinsville, KY. Approximate arrival time of bikes at Bo's Cycle shop is around 2:00pm.
«Read the rest of this article»
Clarksville, TN – On Friday, March 29th, five new firefighters were sworn by Clarksville Mayor Kim McMillan during a short ceremony at City Hall.  The five new firefighters who took the oath to protect and serve the residents of the City of Clarksville were Garrett Hogan, Tim Joyner, Cole McWhirter, Brandon Powers and Matt Cunninghan. Their family and friends were on hand to witness the ceremony.
These five new recruits went through intensive testing to make sure they were the right applicants for the job.
«Read the rest of this article»