Ward 10 City Councilman Bill Summer, the council's liaison to the Clarkville-Montgomery County School System (CMCSS), tonight confirmed three cases of MRSA in three of Clarksville-Montgomery County Schools: Cumberland Heights Elementary, New Providence and Northeast Middle.
Because of the seriousness of this type of antibiotic-resistant infection, Summers tonight posted a detailed letter on the issue and the school/community response on the CMCSS Parent Information Network [PIN], which circulates that information to the parents of every child in the school system.
MRSA [Methicillin-resistant Staphylococcus Aureus] is a type of bacteria that is resistant to certain antibiotics including methicillin, oxacillin, penicillin and amoxicillin.
Although three cases have been reported locally, there have been no deaths here.
"I send this as info for those that may hear things through the grapevine or rumor. There have NOT been any deaths here. The following letter went home to students parents today. I am providing it to you for info. The school system has contacted me to confirm a third case (the following letter from CMCSS mentioned only the two they knew about at the time it was written)." — Councilman Bill Summers
«Read the rest of this article»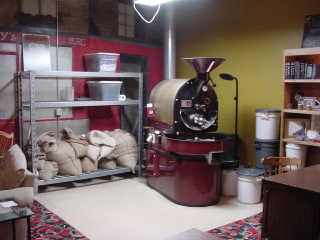 Did you know that coffee beans have to be roasted before they are ground or brewed? Most people are not aware of this.
Many of our ancestors were master coffee roasters, but this art was almost lost when machines began to be commonly used to roast the beans before they got to market. Because there was no method to keep the beans fresh, early American homemakers and trail hands purchased raw coffee beans from the mercantile in town, and then took them home or back to camp where they roasted them in an iron skillet on the stove or over an open fire. This method took great skill to determine the degree of roast and bring out the best flavor in every cup. «Read the rest of this article»