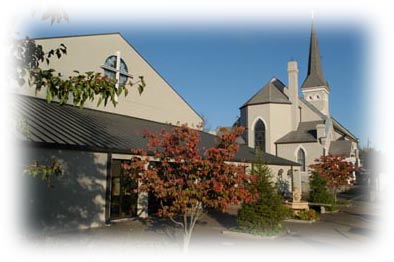 Immaculate Conception Church will host their twelfth annual International Festival, which will feature food and live entertainment representing several cultures from around the world. The one day festival begins on Sunday, May 18, at noon, following the 11 a.m. Mass.
The Mass on that day will incorporate an international theme and include representatives from several countries who will deliver readings in their native language. All patrons are invited to worship prior to the festival. The festival is open to the public and will end at 5 p.m.
Located at the corner of Seventh and Franklin Streets, the Immaculate Conception International Festival will feature food and beverage booths representing more than 20 nations. Tickets for food, beverages and games will be available for 50 cents each.
Multicultural performances will take place at the outside main stage and in the Family Life Center. Lee Erwin, local radio personality from Q108, will serve as the master of ceremonies.
There will be a game area for children, which will include inflatable activities. Wristbands may be purchased for $10, allowing children unlimited access to the inflatables.
Adults may enjoy the variety of beers offered in the beer garden, as well as wines available at various booths. A variety of crafts also will be available for purchase inside the Family Life Center. A new addition this year will be representatives of the Marine Corps League, the Military Order of the Purple Heart, and American Association of Retired Persons. They will man their tables with information applicable to their group. The International Festival is the annual major fundraiser for Immaculate Conception Catholic Church. All proceeds will benefit the parish.