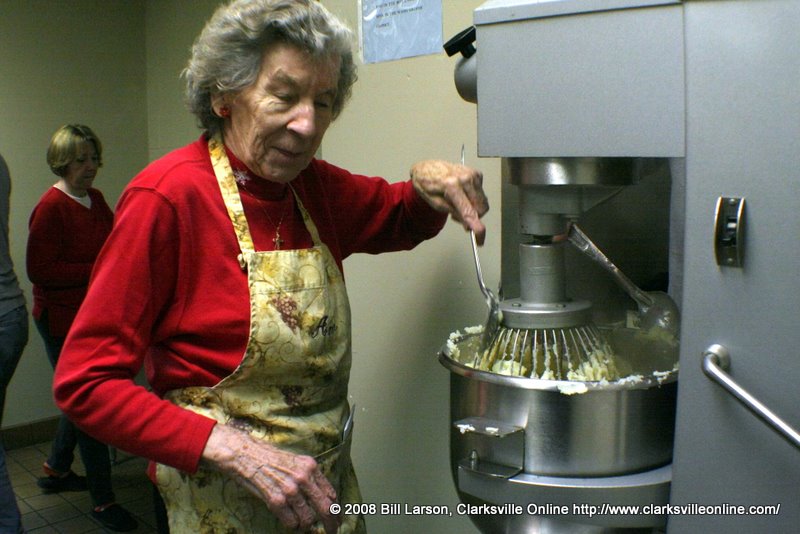 Under the direction of Anne Doherty, volunteers at the Loaves and Fishes Soup Kitchen served up a Christmas dinner with all the trimmings to dozens of people Christmas Day.
Santa was on hand to visit and chat with the organization's guests, and no one left hungry.
The Loaves and Fishes, which usually runs  its meals with a six-member volunteer crew, had nearly a dozen volunteers who chose to share their holiday in service to others in the Clarksville community.