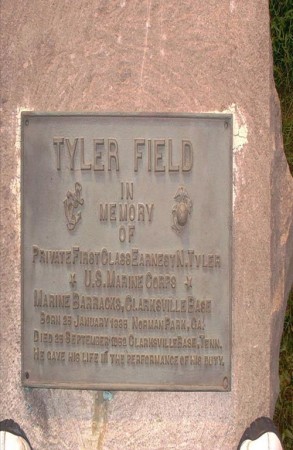 A meeting for former civilian workers at Clarksville Base, TN, locally known as "The Birdcage," will be held on Monday, February 23,  at 4 p.m. in the children's library theater of  the Clarksville-Montgomery County Library at 350 Pageant Lane.
Mr. Johnnie Golden, a technical assistant, for the  Energy Employees Compensation Program in the Jacksonville district office of the U.S. Department of Labor will be the guest speaker.  Mr. Golden will explain how workers may apply to be considered as employees under a Special Exposure Cohort in accordance with guidelines of the Energy Employees Occupational Illness Program Act (EEOIPA).
He will also speak about the Site Exposure Matrices (SEM) where former employees may file reports about toxic substances.
Both the U.S. Department of Labor and the U.S. Department of Energy refer to the former nuclear weapons storage and modification center as the Clarksville Facility.  It was a top secret atomic weapons employer during the Cold War. In the late 1960's its property was assigned to Fort Campbell.
Former workers or surviving family members may be eligible for compensation if the worker developed cancer or beryllium disease attributed to radiation exposure or beryllium contact. To learn more visit www.dol.gov
As of mid-February 2009 the U.S. Department of Labor had paid $2,550,000. for 17 cases of Birdcage workers or their surviving family members. Another case has been approved for the $ 150,000. lump sum compensation pending payment.
Surviving family members of deceased Birdcage workers are welcome to attend the meeting.  For more information about the meeting, contact Jim Hurst at 931-358-0607 or Debbie McGaha Bratton at 931-980-8007 after 6 p.m.
Prepared by Debbie McGaha Bratton