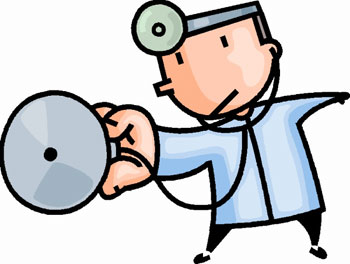 Spring is right around the corner, and that's when everything becomes new again. So, why not do the same? Now is the perfect time to rejuvenate your body and mind.  At the Spring Into Health Fair, over 20 health care professionals and exhibitors will be on hand to answer your questions about getting healthy and staying that way with the best and latest updates in medical services.
The event takes place Saturday, March 14th at the Burt-Cobb Community Center.   Free spinal, blood pressure and cardiovascular checks will be available.  Door prizes will also be given away every hour beginning at noon.  Kids can enjoy the event with the Discovery Toys play area featuring educational toys.  The fair begins at 10 a.m. and ends at 3 p.m.
Foreign Language Classes
The Foreign Language Program begins at the Crow Community Center Tuesday night. Orientation begins at 6p.m.  This is a time for parents and students to learn about the 10 week program which will teach German this session.  For more information on dates and prices contact Sherry Epps at 358-9783.

Summer Employment
Looking to hone your skills or make some extra cash this summer? Parks and Recreation is now hiring for Summer Youth Program and pool staff.  Applications for the 2009 Summer Youth Program, city pool life guards, and city pool cashiers are available.  Summer Youth Program staff and life guards must be 15 years of age. Pool cashiers must be 18 years old.  Applications can be picked up at the Clarksville Parks and Recreation Department (104 Public Square).
Junior Olympics
The Crow Community Center will hold Junior Olympics March 26th from 3-6 p.m.  Kids ages 8-13 will have the opportunity to display skills in the areas of basketball5 soccer, tennis and track and field.  All participants will be divided by age accordingly.  For more details, call 645-3071 or stop by the Crow Center.
Artist Series
This year's Artist Series will kick off with local artist Debbie Sprake instructing a metal working class at the Crow Center on March 28th.  Debbie will be teaching with metal ornament, metal flashing and teaching tole painting techniques.  The fee for this Artist Series is $18 and covers some of the materials.  The class is for anyone age 16 and up.  Anyone interested can pick up an entry form and supply list at the Crow Center.  The course is limited to 8 students.

Queen City Road Race
Have you already turned in your entry form for the Queen City Road Race?  If not, no need to worry.  You still have time to sign up for the 31st Annual Queen City Road Race on Sunday, April 19.  This year's race includes a 5K run, 1-mile walk, 1-mile wheelchair race, the 5K Wilma Rudolph Relay and a 1-mile Fun Run and begins at Austin Peay State University's Governors' Stadium.  Entry forms are available at the Parks and Recreation Department, any Cumberland Bank & Trust branch, city community centers, online or from any physical education teacher.  For more details, call 645-7476 or visit www.cityofclarksville.com/parksandrec.
Upcoming Events:
March 29 :  Adult Softball Spring Season Begins at Heritage Park
April 5: Easter Egg Hunt at Heritage Park