Ever wonder what you can do to help change the world? Open your home and family to a high school student from another country and help build bridges of intercultural understanding at a time when the world really needs it.
This year more than 2,700 young people from 50 countries will arrive in the U.S. to study at high schools across the country. Enjoying daily family life, meals together, and community activities will make a world of difference to a young visitor who is eager to experience what it's like to live as a member of a family, school, and community in the U.S.
Host families provide a bed and meals, and the same guidance and support to students as they would to their own son or daughter. Medical insurance is covered by AFS (American Field Service Intercultural Programs). Host families and students receive support from local AFS Volunteers. Single and retired folks in their late 20's to 70's, with or without children or grandchildren, make great host families.
Host an AFS Exchange Student and build bridges of intercultural understanding. «Read the rest of this article»
The opening night performance of "CATS" sold out at the Roxy Regional Theatre.  All the pay-what-you-can night hopefuls were disappointed because so many fans paid full price to reserve and get in to this extraordinary show, which will only get better.  Those who wish to see CATS are encouraged to get their tickets early; the show runs Tuesdays, Wednesdays and Thursdays at 7 p.m., Fridays and Saturdays at 8 p.m., and Saturday, April 18 at 2 p.m. through May 2.
Artistic Director John McDonald opened the show by telling our audience that this production is a "dream come true" for the Roxy. It is a dream unfolding for lucky Clarksvillians who get to enjoy this ambitious live theatre production.  We've watched the Roxy take on bolder and more expensive productions like this, giving year after year of continuous shows of quality in our community.  We, the audience, can help them by going to the shows and supporting this artistic endeavor.
The live theatre experience is different each time we go.  Performers make it different; so do the audience. «Read the rest of this article»
Projects to be funded through Recovery Act, Bridge Bonding and Traditional Funds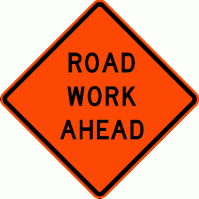 NASHVILLE– Governor Phil Bredesen yesterday released a final list of projects to be funded with American Recovery and Reinvestment Act funds (Recovery Act), proposed bridge bonds and TDOT's regular funding mechanisms. The three-tiered program represents more than 450 projects statewide touching every county in Tennessee.
"The Recovery Act is fundamentally about creating and retaining jobs during one of the toughest economic times our nation and state have faced since the Great Depression," said Governor Bredesen. "This three-tiered program represents a record investment in Tennessee's transportation system. The Recovery Act, along with the bridge bonding and TDOT's regular program, will put thousands of Tennesseans to work rebuilding and strengthening one of Tennessee's largest economic drivers, our transportation system." «Read the rest of this article»
| | |
| --- | --- |
| | |
The City of Clarksville and Montgomery County intend to submit a joint application for the 2009 Byrne Justice Assistance Grant in the amount of $486,980, with the funds to be shared $219,141 to the County and $267,839 to the City to be used for traditional law enforcement and crime prevention activities. Any person wishing to make a comment regarding use of funds is invited to attend a public comment period April 30th, 2009 at 1:00 pm.  This session will be held downstairs in the patrol briefing room at The Clarksville Police Department, 135 Commerce St., Clarksville, Tennessee.