Projects to be funded through Recovery Act, Bridge Bonding and Traditional Funds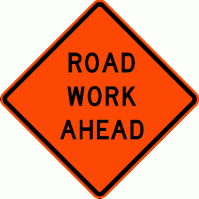 NASHVILLE– Governor Phil Bredesen yesterday released a final list of projects to be funded with American Recovery and Reinvestment Act funds (Recovery Act), proposed bridge bonds and TDOT's regular funding mechanisms. The three-tiered program represents more than 450 projects statewide touching every county in Tennessee.
"The Recovery Act is fundamentally about creating and retaining jobs during one of the toughest economic times our nation and state have faced since the Great Depression," said Governor Bredesen. "This three-tiered program represents a record investment in Tennessee's transportation system. The Recovery Act, along with the bridge bonding and TDOT's regular program, will put thousands of Tennesseans to work rebuilding and strengthening one of Tennessee's largest economic drivers, our transportation system."
The Legislature is currently considering the transportation budget for approval. TDOT will let to contract all Recovery Act projects in May and June of 2009.
"Not only will these transportation projects help create or save tens of thousands of jobs for Tennesseans, the end result of this investment will be a more reliable transportation system," said TDOT Commissioner Gerald Nicely. "This three-tiered program represents a responsible, balanced and community based approach to transportation. Years of planning and study have gone into each of the projects funded for construction."
The projects will fund 122 construction projects in our TDOT region which includes: Bedford, Cheatham, Davidson, Dickson, Giles, Hickman, Houston, Humphreys, Lawrence, Lewis, Lincoln, Macon, Marshall, Maury, Montgomery, Moore, Perry, Robertson, Rutherford, Smith, Stewart, Sumner, Trousdale, Wayne, Williamson and Wilson counties.
Of Local Interest
Four projects are located in Montgomery County including:
Bridge Rehabilitation, Montgomery SR-12 SR-12 over Little McAdoo Creek at LM 4.04
Road Resurfacing, 4.1miles  Montgomery SR-12/US-41A SR-374 to Kentucky State Line
Bridge Replacement, Montgomery SR-13/US-79 SR-13 (Wilma Rudolph Blvd) Northbound lane over Red River at LM 21.57
Road Resurfacing, 8.2miles Montgomery SR-238 SR-76 to Kentucky State Line
Road Right of Way, 3.8 miles Montgomery SR-149/13 Proposed SR-374 to Zinc Plant Road
The City of Clarksville is also in line for multiple public transportation related grants.
For more information on Tennessee's transportation portion of American Recovery and Reinvestment Act visit www.tn.gov/tdot/recovery.