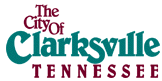 The weekly Clarksville Parks and Recreation Department Recreation Report provides Clarksvillians with a glimpse at the activities and events that are available from the Parks and Recreation Department for them to enjoy together as a family. This weeks highlights include:
Pool Passes
Summer Concerts
Kids on Crafts
Summer youth programs
Let's Dive In!
Unpack the swimsuits and sunscreen because the City of Clarksville pools open Saturday, May 30! But you don't have to wait that long to purchase your 2009 pool passes. Passes go on sale Monday, May 11.  You can purchase them at any of the community centers through June 6 and at the Parks and Recreation Office now through the remainder of the season.
Passes are based on the number of people you have on your pass.  A ten percent fee will be added to any passholder who lives outside the Clarksville city limits.  Any utility bill can serve as proof of residency.  Non-residents can be added to a resident's pool pass, but the 10 percent non-resident fee will apply.
Pool pass prices for residents (add 10% for non-residents) are:
$60
$100
$110
$120
$130
$140
For a complete swim lesson schedule and more information on city pools, visit www.cityofclarksville.com/parksandrec or call the office at 645-7476
Summer of Live Music
Get ready to jam in Downtown Clarksville.  On May 15, the City of Clarksville will kick off its first Jammin' in the Alley concert of the season.  Country and bluegrass group Bryan Clark and the New Lyceum Players will take the stage at 6p.m. on Strawberry Alley.  The concert is free to all.  The only requirements are dancing shoes and the desire to have some fun!
Stop by one of the local downtown eateries to grab dinner before the show.  Restaurants with entries on Strawberry Alley will also have outdoor seating available so you can eat while you enjoy the live music.
The following evening, the Clarksville Parks and Recreation Department is hosting the summer's first Concert in the Park as part of the Leaf Chronicle's Parks after Dark series.
Join us at McGregor Park Riverwalk from 6-8p.m. for live music from Hype of Jazz.  Bring your family, lawn chairs and picnic baskets to enjoy a free concert on the Cumberland River.
Kids on Crafts Art Show
Kids on Crafts students will display their hard work at Burt-Cobb Community Center on Friday, May 22 from 4-6p.m.
Students in the Kids on Crafts Program this spring worked on various forms of artwork including painting, abstract design, quilting and mosaic.  The artistic projects will be judged on the day of the art show, and prizes will be given out.
The Kids on Crafts Art Show is free and open to the public.  Please join us as we celebrate the arts and our young artists.
2009 Summer Youth Program
This year's summer youth program Up, Up and Away kicks off Monday, June 8.  School gymnasiums that have been modified to a "Community Center" setting for the summer will be filled activities for youth ages 6-16.  Participants have the opportunity to enjoy free play, karate, arts and crafts, dance and many other activities.
Parents can register kids the first day of the program at each site.  A parent's permission slip is required to attend the program.
For more details on anything in this report , check out www.cityofclarksville.com/parksandrec or call the Parks and Recreation Office at 645-7476.