Courtesy patrols to begin June 11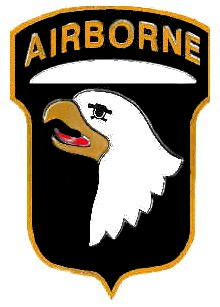 Fort Campbell will resume courtesy patrols of 15 specific facilities in Clarksville June 11 to ensure a safe environment for its Soldiers at off-post establishments.
"These visits are designed to ensure our Soldiers are being respectful and to ensure their actions in the community are a reflection of the high standards we hold here at the 101st Airborne Division and Fort Campbell," said Brig. Gen. Stephen J. Townsend, deputy commander.
CPs will consist of two uniformed senior noncommissioned officers who will patrol designated areas Thursday, Friday and Saturday of each week to promote good order and discipline by and assistance to Soldiers in off-post establishments.
Townsend said the Fort Campbell leadership wants the program to be viewed as a benefit to the community and business owners by stopping problems before they start.
Some of the 15 facilities were on the list from the previous courtesy patrols, which ended as a result of widespread deployments throughout the division. The other locations were added based on feedback from the Clarksville Police Department on what establishments would benefit from a military presence.
Allowing the patrols on the premises is voluntary; the CPs will leave if asked to do so by management.
"Our courtesy patrols are designed to be unobtrusive and as minimal as possible," Townsend said. "Ideally, they will last no more than 30 minutes and will have minimal interaction with … patrons" unless otherwise requested.